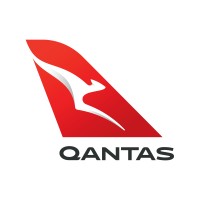 Software Engineer – Back-End

at Qantas
🇦🇺

Australia

›

Sydney
(Posted Nov 17 2022)
Please mention that you found the job at ClojureJobboard.com
Apply now!
Do they allow remote work?
Remote work is possible, see the description below for more information.
Job description
Full time, permanent opportunity based either with a hybrid model of WFH and from our Melbourne or Sydney offices, or even fully remotely with a handful of trips to the office each year
Be part of a team that values great engineering principles and practices
Solve real customer problems with autonomy, self-direction, and a healthy work life balance
At Qantas Hotels we believe that true creativity comes from a diverse group of people working together in a psychologically safe space to reach a shared objective. We're cross-functional Product Teams, focused on data and employing modern agile and lean practices to provide the best customer experience.
We enjoy all the support and advantages of being part of one of Australia's most successful and loved brands, but operate like a small, nimble digital product company. Our core purpose is to provide a seamless and rewarding accommodation experience for every Qantas Group traveller.
We are looking for a Software Engineer – Back-End to join a medium-sized team of Clojure Software Engineers who own a number of backend services for Qantas' hotels and holidays offerings; our business line has seen much success and strong positive leadership which presents opportunities for lots of interesting work - hence why we'd like to grow our team.
Our team is one of a number of Engineering teams who focus on hotels and holidays offerings under the Qantas and Jetstar brands, and we're part of the Qantas Loyalty business line within the Qantas Group.
We love Clojure, but don't let that deter you if you haven't used it before - in practice what that means is we care about how software is designed and built. Our team has a range of experience in Clojure - from "new-ish to the language", to "used it for ages". We'd like to hear from you wherever you fit - even if you just have a "strong desire to learn" Clojure or perhaps have used other functional languages.
In our experience, for software engineers who care about software ergonomics, Clojure is relatively easy to pick up and once they start with it, they don't want to use anything else. By the same token, we recognise it's not a language many companies use in our region and we'd like to help grow the community of software engineers working in Clojure.
We strive to be a high performing team with high levels of trust and autonomy and we support each other to get things done, as well as making sure any chores are actioned in a reasonable timeframe (so we can all work on more interesting things). We often practise pair coding, and we regularly work together to learn from each other, as well as providing mentoring and other support to our junior engineers.
Our roadmap has some really interesting work - some of which relates to improving the ergonomics of our code base and some of which relates to new feature development. Our responsibilities cover third party integrations as well as high performance search backends, so there's plenty of interesting high-level engineering thinking we do and will need to continue doing. We're pragmatic and recognise the importance of prioritisation of work. We reward each other in calling out problems and bubbling them up, even if we can't always deal with them immediately.
You'll have:
An interest in a Clojure centric role
If you're a Senior Software Engineer we expect you've had experience in and enjoy leading technical discussions and coaching less experienced team members
You think you'd be a good fit for our business and team (see About Us above) and can articulate why
You're curious and can articulate the trade-offs of various approaches to building, deploying and maintaining software.
You apply higher-order thinking to software engineering to identify common patterns.
You're technical but also good at working with non-technical colleagues for activities including discovery and domain modelling.
You embrace constructive feedback, and can provide constructive feedback to your colleagues
You care about the full functionality (security, reliability, maintainability, etc.) of the software you build or maintain, not just that it meets its functional specification.
You have opinions about testing that you can articulate and advocate for
You recognise the importance of chores (but also strive to "automate all the things")
You display empathy and responsibility in your work environment and your work
You like learning new things
You're familiar with at least one cloud platform and have experience with containerised applications
Some technologies our team has used include Python, Ruby, Java, Kotlin, Scala, Haskell, Elixir and Erlang.
Note: Even if you don't think you meet all of the criteria but still are interested in the job, please apply. Nobody checks every box, and we're looking for someone excited to join our team. We'd love to hear from you.
Why Qantas?
If you're successful in your application, you'll join a team where creativity and passion are encouraged. Our people come together to allow us to dream big and deliver successfully.
There are many different opportunities across our team, which means you'll be able to grow both personally and professionally at Qantas. Your development is a priority for us – so that you can maintain the high standards our customers have come to expect and can continue to develop over time. You'll be supported from day 1 with on the job training and coaching as well as our formal training opportunities. While you may start in this role, we've got a great track record of supporting our people to take their career in so many different directions, the destinations are endless.  
The Qantas employee benefits program offers amazing benefits that extend well beyond travel.
We love to travel: Enjoy discounted air travel within Australia and across the globe, both for you and your family and friends, as well as exclusive deals on accommodation and holidays.
We have flexible leave options: Make use of leave and flexible working opportunities including 14 weeks paid parental leave and additional purchased leave options.  
We'll give you access to thousands of rewards: Through our partnerships we can offer you discounts across shopping, food and wine, insurance, health and wellbeing, leisure and entertainment. You can also take advantage of our salary packaging for everything from motor vehicles to electronic devices.
We'll support your wellbeing: Whether its learning to better support your own and others' mental health, our interactive wellbeing app or your very own tailored nutrition plan.
Please mention that you found the job at ClojureJobboard.com
Apply now!