Clojure Jobs
About ClojureJobboard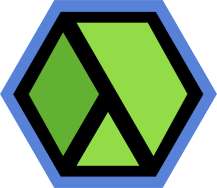 Here you will find open positions (freelance and permanent) for Clojure related positions.
You can
post clojure developer jobs
(no registration necessary).
Our other developer job boards:
-
Golangprojects.com
, where job postings related to Go language developers are posted
-
Jobhunt.ai
, machine learning and data science jobs
You can follow ClojureJobboard at
Twitter
,
Facebook
and as
rss feed
.
And don't forget to subscribe to our
newsletter for the latest clojure developer jobs
.
Contact
If you need to delete a job ad, please use
use this form
and it will be processed asap.
(or if you need to contact us for some other reason).
Say thank you with coffee
Do you want to say "thanks"? Click the button below to buy me a coffee or two; coffee in -> code out!
Who created ClojureJobboard?
Carl, a software engineer, read more about me here
.
---