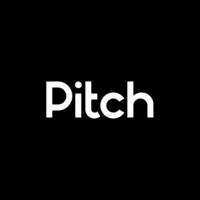 Senior Backend Engineer, Plugins

at Pitch
🇩🇪

Germany

›

Berlin
(Posted Feb 9 2022)
Please mention that you found the job at ClojureJobboard.com
Apply now!
Do they allow remote work?
Remote work is possible, see the description below for more information.
Job description
Pitch is the collaborative presentation software for modern teams. We're focused on making it fast and delightful for teams to create and deliver beautiful presentations, and easy for anyone to find inspiration from templates crafted by experts. Since we launched Pitch publicly in October 2020 and raised our Series B funding in May, over 100,000 teams have adopted Pitch as their presentation software of choice, including top brands like Intercom, Superhuman, and Notion.
Pitch is launching a new team within its engineering organization and is therefore looking for a product-oriented Senior Backend Engineer who is comfortable working across the stack and helping us shape the future of presentation software.
This new team will be focused on an entirely new product area for Pitch, essentially making the core product more extensible, automated and connected - by working on a reliable way for third-party integrations and plugins to get authenticated with Pitch. This is and a unique chance to shape the architecture from the ground up, within a team that will work on building the necessary tooling and infrastructure to enable developers & designers from the community to build third-party plugins and integrations for Pitch.
What you will do
You will shape the direction of an entirely new product area of third-party plugins and integrations in Pitch
You will be implementing necessary infrastructure for third-party developers to manage their submitted plugins
You will build tools and infrastructure for other engineers to use, externally & internally
You will be working on the core of Sandboxing for Pitch Plugins, making sure third-party code doesn't undermine Pitch's performance and security
You will be working on internal/external tooling for developing/supporting third-party plugins
You will make sure the technical capabilities of Plugins API are well documented
You will be collaborating with the broad engineering team to make sure Plugins API & infrastructure is architecturally aligned with the rest of the product.
What you should offer
You have at least at last 5+ years' experience, ideally in building user-facing products or features
You have experience in functional programming and are proficient in a backend programming language like Clojure (or equivalents such as Golang, Python, or Node.js)
You're able to wear multiple hats in a cross-functional team, which means being comfortable with backend (including infrastructure) and the occasional front-end work
You're driven by the desire to solve deeply technical challenges while remaining product-focused, and are ideally able to do so with minimal guidance
You're self-driven and highly motivated to drive projects forward, working closely with team members and stakeholders to agree on project scope/deliverables
You're passionate about delivering innovative solutions and show curiosity with regards to emerging technologies. You quickly evaluate situations and adapt as needed
You have excellent communication skills and like to share and teach others
You believe effective and successful work is made possible by clear and honest communication, with a shared understanding of the long-term vision and immediate next actions
When you don't fully understand something, you ask lots of questions and use the opportunity to learn and grow
Pitch was founded in Berlin, but as a remote-first company, our team works together from all over the world. With that mindset, we're building an inclusive workplace that invites diverse perspectives, and values talent from diverse personal and professional backgrounds.
Sounds like a good fit? Join us on our mission to enable every team's best thinking - we look forward to hearing from you!
Please mention that you found the job at ClojureJobboard.com
Apply now!