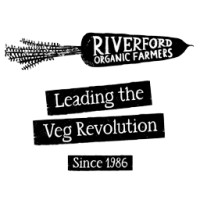 Senior Software Engineer - Clojure

at Riverford
🇬🇧

United Kingdom

›

Buckfastleigh
(Posted Jan 21 2022)
Please mention that you found the job at ClojureJobboard.com
Apply now!
Do they allow remote work?
Remote work is possible, see the description below for more information.
Salary
£75000
Job description
Senior Software Engineer - Clojure
Location – Remote or hybrid (Buckfastleigh, Devon, TQ11 0JU)
Work with us at Riverford and join a thriving employee-owned business
You get paid to write Clojure.
Be part of a friendly, inclusive, and talented team.
Grow with us – we're proud to offer a bucketload of training and development opportunities to support your chosen career path.
We offer 10% training time everyone week, helping you grow
Work-life balance. We love what we do, but we also cherish our non-work time to relax and recharge.
Flexitime. Our core working hours are 10am-3pm, with flexibility outside of that.
Annual profit share; at least 10% of all our profits are split equally between all co-owners. In 2021, this was £3180 each.
More than just a veg box….
Riverford are mad about organic veg. It's at the core of everything we do. We love to grow it, pack it into boxes, and deliver it to around 90,000 homes across the UK every week.
This takes loads of brilliant people – and working here makes you a 'co-owner', since Riverford is employee owned. Success means much more than just profits; we want this to be a place people enjoy coming to work, and a business our co-owners feel proud of!
In 2021, we were delighted to be awarded two-star Best Companies accreditation, recognising Riverford as an 'outstanding' place to work.
What you'll be doing…
Brilliant veg has the power to shape a better world – through what we grow, how we grow it, how it inspires people in the kitchen, and the joy it brings to their plates. With the support of customers, in the past year we've saved 21 tonnes of plastic, donated over 1 million portions of veg to charity, planted 1525 native trees, and raised £164,744 for Send a Cow. And there's still so much more to come.
As a Senior Engineer in our Platform Engineering Team, you will play a key role in the direction of our engineering effort. We've got a wide variety of interesting problems to solve, from delivery and logistics, to warehouse automation, to building scalable and robust APIs that power the core of our e-commerce business. And we build it all using powerful functional programming techniques.
Who knew selling veg could be so interesting, right?
What is the salary?
Circa £75,000 per annum d.o.e.
Requirements
The right person for this role will bring a combination of the following:
You're passionate about Clojure, with at least one year of commercial experience in it or another functional language such as Haskell, Scala, or Elixir.
You're friendly and easy to work with. You value collaboration and teamwork.
You have a track record of success at identifying and solving high-value business problems.
You're a strong communicator. You're familiar with the XY problem, and are really good at asking the right questions to get to the heart of an issue.
Tech stack: Clojure(Script), MySQL, AWS, GitLab, GraphQL
We understand that you might not tick every box. It's important that you have commercial functional programming experience, though it's totally fine if you aren't a MySQL or GraphQL guru.
Co-owner benefits
Riverford is a beautiful place to work, with lots of great people – and other perks too. Some of our benefits include: 33 days holiday pro rata (including bank holidays), generous company pension scheme, heavily discounted organic breakfasts and lunches, annual profit share (10% of all our profits are split equally between all co-owners), free organic fruit and veg, time and half on bank holidays, and free parking.
Please mention that you found the job at ClojureJobboard.com
Apply now!