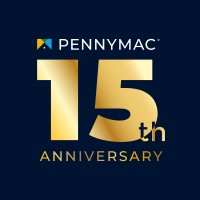 Senior Application Developer - Clojure

at Pennymac
🇺🇸

United States

›

California

›

Agoura Hills
(Posted Feb 10 2023)
Please mention that you found the job at ClojureJobboard.com
Apply now!
Salary
$78,000 - $188,500 USD
Job description
At Pennymac, our people are the foundation of our success and at the heart of our dynamic work culture. Together, we work towards a unified goal of helping millions of Americans achieve aspirations of homeownership through the complete mortgage journey.
JOB OVERVIEW
Pennymac is looking for passionate Application Developers who are looking forward to becoming architects and tech-leads. If you are ready to step up your career as an Application Developer, join our Agoura Hills Tech hub and work in a collaborative environment where talent is valued, creativity is encouraged. As a key player in our Enterprise Systems Group, you will build state-of-the-art platforms and contribute to making home ownership a reality for millions of people.
RESPONSIBILITIES
As an Application Developer, here's what you can do at Pennymac:
Actively participate in problem identification and solutioning.
Support functions that require automation/systems development. This includes initial development and ongoing support of a suite of applications that use financial models and decision engines to support mortgage lending and loss mitigation strategies.
Demonstrate proficiency with modern Open Source skill sets that would support the current IT development path.
Support the existing suite of applications developed within Pennymac.
Learn new technologies and help shape new offerings for our business.
Participate in Knowledge Exchange programs.
Focus on what you're passionate about.
QUALIFICATIONS
3-5 years experience in software/application development.
Experience with Clojure/ClojureScript or other functional programming languages (Scala, Haskell or Elixir)
Experience with JavaScript, Python or similar languages.
Experience with React.js, or comparable stacks.
Experience with AWS or Cloud Services is a plus.
Experience with serverless applications is a plus.
Knowledge of SQL, NoSQL, and modern databases is a plus.
FinTech domain experience is a plus.
Knowledge of design patterns is a plus.
Experience as full-stack development is a plus.
Knowledge of software best practices is a plus.
Ability to work in a team-oriented collaborative environment.
Ability to clearly communicate to Product Owners in the business.
WAGE & BENEFITS
The Job Pay Range for this role considers the wide range of factors in making compensation decisions, including but not limited to skill set; experience and training; licensure and certification; geographic location; and other business and organizational needs. Some roles may be eligible for performance-based compensation and/or stock-based incentives awarded to employees based on company and individual performance.
Benefits That Bring It Home - Whether you're looking for flexible benefits for today, setting up short-term goals for tomorrow, or planning for long-term success and retirement, Pennymac's benefits have you covered.
Medical, Dental, and Vision - Pennymac works hard to keep premiums affordable to keep costs low for our employees.
Whether it's vacation, holidays, illness, or growing your family, Pennymac provides time off programs for when life happens.
We know your health is important. Pennymac offers wellness programs and has in-house gyms in many of our locations.
Our dedicated internal Career Desk promotes growth within the organization, and our Tuition Reimbursement Program helps you to achieve your goals.
We support your long-term financial wellness with a competitive 401k match and retirement benefits.
Please mention that you found the job at ClojureJobboard.com
Apply now!