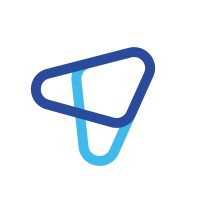 Clojure Developer

at JustOn
🇩🇪

Germany

›

Jena
(Posted Mar 9 2023)
Please mention that you found the job at ClojureJobboard.com
Apply now!
Job description
Jena, Germany or France or Spain
For the further development of our e-invoicing software JustOn, we are looking for your expertise in functional programming, especially with Clojure.
YOUR RESPONSIBILITIES
Develop and actively create our software based on a functional and declarative approach
Be person in charge, creative head and hands-on developer as part of our engineering team
Raise our product to a new level in our service architecture
Improve yourself as an expert for Clojure
OUR EXPECTATIONS
You are a professional software developer in the e-business environment
You have interest in and initial experience with Clojure or another functional language (Haskell, Erlang, Elixir, Scala), as well as knowledge in SQL
You are passionate about new ways of modern software architecture
You are interested in professional development and exchange within the team
ABOUT US
Our main product JustOn Billing & Invoice Management automates the entire invoicing process.
We are convinced that easy-to-use business software is the key to long-term customer satisfaction. With our software and expertise, we are experts in billing and e-invoicing.
Our customers are companies with digital business models that have chosen the market leader Salesforce CRM and need applications that make life easier for their business.
JUSTON AS EMPLOYER
Set up your work & your working hours to suit your life situation – at JustOn, that's exactly what we mean and live by. Let's talk openly about which model suits you best and we'll find a solution. Our absolute plus: Every second Friday is free for everyone – with full pay!
Further training and personal development are not a phrase for us: Two days of educational leave and a fixed budget of 1500€ per year are available to every employee.
You'll also find a cheerful, motivated team, competitive compensation and a family-friendly and appreciative environment with very short decision-making paths.
Job Location
We offer you a place in our headquarters in Jena. However, you can also work in this position from France or Spain. Preferred regions are the Loire-Atlantique department and the Valencia region. Let's talk about it and find the right model for you.
Please mention that you found the job at ClojureJobboard.com
Apply now!