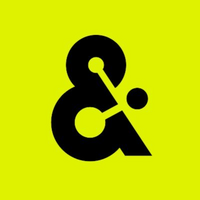 Software Engineer

at Amperity
🇺🇸

United States

›

New York

›

New York
(Posted Jan 20 2022)
Please mention that you found the job at ClojureJobboard.com
Apply now!
Do they allow remote work?
Remote work is possible, see the description below for more information.
Job description
Location: Seattle, WA; New York, NY
Amperity is more than just a leading Customer Data Platform — it's a unique mix of people, technology, and opportunity. The people are whip-smart, deeply committed, and energizing. The technology is multi-patented, AI-powered, industry-shaping customer data management software that we invented because there was no way to solve the problems that we wanted to help consumer brands overcome. The opportunity is twofold: a market opportunity to provide a solution that consumer brands have been trying to find for decades, and a personal opportunity to grow and learn and hitch your career to a rocket ship.
Since our founding in 2016, Amperity has been growing 2.5X year-over-year. We've raised $187M in funding, including a recent Series D that increased our valuation to over one billion dollars. We're going places, fast, and we want you to come with us.
We help top brands make sense of massive amounts of transaction and engagement data so that they can finally know who their customers are, what opportunities exist, and how to provide the kinds of experiences that delight consumers and move the business metrics that matter. Our customers include Starbucks, Alaska Airlines, Patagonia, Kroger, J. Crew, Brooks Running, Planet Fitness, DICK's Sporting Goods, and many more.
We're building something that's never existed before, and we're doing it in a way that's great for consumers, transformational for our customers, and career-making for the members of the Amperity team. Come help us make it happen!
Interesting Problems
Ingesting and cleaning large amounts of data daily and blending it with real-time events
Automatically stitching data together across disparate systems by training machine-learning models to build a probabilistic knowledge graph
Taking research algorithms and productionizing them for high-scale usage
Allowing users to perform complex, real-time queries across an aggregated view of their data
Publishing query result data to a diverse set of systems for client usage
About You
Two or more years of full-time progressional programming experience AND/OR a Bachelor's Degree or Above in Computer Science, Engineering, or related STEM fields.
Strong programming skills across a diverse set of languages.
Excited about using functional languages (like Clojure!) in a production environment. Note that prior Clojure experience is not required.
Strong desire to learn and investigate new technologies
Passionate about building elegant user experiences on top of complex technology
Open minded, collaborative, inclusive, and obsessed with your customers' success.
Technologies We Use
Open Source tools such as Spark, Presto, Mesos, and Kafka.
A microservice architecture, with most services written in Clojure.
A web stack based on ClojureScript and the React family of tools
Cloud-first automation including Apache Aurora and SaltStack
Benefits
We offer all the benefits you'd expect from a great place to work: 100% employee healthcare coverage, transportation subsidies, a comfortable work environment with plenty of snacks, and other employee experience perks like events and activities, both in-person and remote. We also offer self-managed PTO and the flexibility to do your best work in the way that works for you. We provide an inclusive environment where you'll be challenged to find and unlock your full potential, surrounded by a team of world-class people driving for excellence.
Please mention that you found the job at ClojureJobboard.com
Apply now!