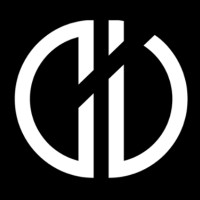 Clojure Developer

at Code Intelligence
🇩🇪

Germany

›

Bonn
(Posted Jul 23 2022)
Please mention that you found the job at ClojureJobboard.com
Apply now!
Do they allow remote work?
Remote work is possible, see the description below for more information.
Job description
We are Code Intelligence, a fast-growing IT startup enabling companies to simplify their software testing processes. Our product CI Fuzz enables users to automatically use cutting-edge testing technology to secure their software, finding critical security vulnerabilities early in the development process. CI Fuzz can be seamlessly integrated into continuous integration systems and deployed both on premise and in the cloud.
Our international team consists of highly talented developers and security experts. The team's current focus is on building a platform that coordinates our offering in a variety of settings: a large-scale cloud deployment for our public service, on single servers or server farms provided by individual customers. The platform manages the worker processes which perform the actual testing for the customer, processes and persists results in a scalable fashion, and communicates with the various frontends on the customer's side (e.g., IDE plugins and a web UI).
Work flexibly from within Germany and for office days, we have a beautiful location in Bonn with a view of the Rhine and excellent transport connections. If you're interested in moving to Germany, we're happy to help with the visa application.
We offer
Good team atmosphere, flat hierarchies, startup spirit
The opportunity to get into the exciting field of fuzz testing and symbolic execution
Flexible working hours, 30 days of vacation per year, and a competitive salary
Sponsored developer conference attendance
Free beverages, snacks, a fruit basket, and Nintendo Switch sessions for those in Bonn
A ticket for public transport, sponsored gym memberships and subsidized team lunches
And of course, we invest in your skills with a dedicated annual personal development budget.
Do you share our passion for IT security? Would you like to use your knowledge and skills to transform the way the world tests software? Then we are looking forward to receiving your application.
Your responsibilities
You will be part of the development team that designs and builds our platform.
You will write reliable and maintainable code, primarily using Clojure but occasionally also modifying components written in Kotlin.
You will ensure that our backend can serve as a stable foundation for new product features, new deployment scenarios, and continued company growth.
You will become an expert using our own tools and help creating the features that will make you and our customers successful.
You take an active part in continuously improving our development culture and agile processes.
Requirements
Your Skills
You know Clojure, and you appreciate its core values, such as the strong focus on simplicity and data orientation. Ideally, you've already built large systems in Clojure.
You strive to create maintainable software, paying attention to concerns of modularity and scalability.
You've worked with SQL databases like PostgreSQL and have worked with different deployment scenarios ranging from VMs to Kubernetes.
You have experience monitoring software in production (e.g. with Prometheus/Grafana).
You're excited about working in the fast-changing environment of a startup.
You're great at communicating in English. German language skills aren't required.
Knowledge in fuzz testing is a plus.
Please mention that you found the job at ClojureJobboard.com
Apply now!