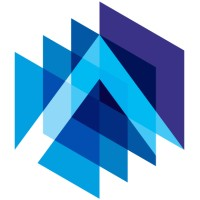 Frontend Software Engineer

at Aspect Analytics
🇧🇪

Belgium

›

Genk
(Posted Jan 20 2022)
Please mention that you found the job at ClojureJobboard.com
Apply now!
About the company
Want to work as a software engineer in life sciences? Three years post-launch, Aspect Analytics is entering a scale-up phase to keep up with the increasing traction for our products and services. Trailblazing life science innovators collaborate with us to gain maximal insights from their complex spatial omics data. We have a solid long-term vision and investor backing to turn our dreams into reality.
Aspect Analytics supports leading pharmaceutical, biotech and diagnostic companies in expanding our understanding of biology to ultimately improve human health. Specifically, we develop novel bioinformatics solutions to catalyze the thriving field of spatial multi-omics, which aims at characterizing complex biological samples on a molecular level in spatially resolved ways. The primary application areas are in oncology, neuroscience and pharmaceutical research.
Spatial omics technologies are booming, with many analytical platforms emerging which target analytes ranging from genes up to metabolites. At Aspect, we focus on building a holistic framework capable of managing, analyzing and fusing knowledge from all of these spatial omics platforms.
Do they allow remote work?
Remote work is possible, see the description below for more information.
Job description
Our objectives come with major technical challenges. The frontend of our platform is a web-application that empowers and guides knowledge workers to perform analyses on large, complex bioinformatics datasets. These datasets easily range into multiple GBs of spatially resolved data per sample, which necessitates scalable, interactive visualizations paired with excellent UX design. Our software combines data visualization, data annotation, configuration of machine learning jobs, data management, project management and workflow management.
Our team dovetails deep scientific and technical expertise with a panoply of cultural backgrounds to form an open-minded, inclusive environment that facilitates tackling the most complex of challenges. If you want to impact human health and are creative, passionate, and enjoy working in cutting-edge technology, contact us and let's build the next-generation of bioinformatics software together!
Responsibilities
We acknowledge UI development is difficult and requires a broad set of skills to do properly.
Primary focus: design and implement UIs with complex interactions using the Fulcro framework, enabling scientists to visualize, analyze and report on bioinformatics datasets.
Implement advanced data visualizations in Deck.gl and Vega.
Develop a UI pattern language and component system based on Atomic Design.
Implement (full-stack) features in a Clojure-based state-of-the-art technology stack.
Collaborate closely with experienced software engineers and data scientists.
Be one of the early hires in a startup environment, with growing responsibilities and opportunities to guide the next hires.
Help shape the company culture where questions and ideas are valued.
Some of your traits
This list roughly describes the ideal candidate. However, it is not necessary to tick all the boxes below.
You have experience with modern front-end development (preferably in React) and have a solid understanding of how to cope with the complexities involved (state machines, reactive programming, virtualized lists, atomic design, etc).
You are familiar with the npm ecosystem.
You have experience with Material-UI or a competing UI component system
You have a few years of professional experience as a software engineer. You are excited to show and explain to us some of your previous work and discuss problems and solutions you worked on.
You have experience with Functional Programming (FP) or FP concepts. Experience with Clojure(Script) and the teachings of Rich Hickey (Simple Made Easy) are a big plus.
You have an understanding of GraphQL.
You have an understanding of databases, relational and/or NoSQL.
You know your Git and Github (or equivalent) chops.
You are familiar with the command-line and *nix concepts.
You are eager to learn and shape our technology stack (see below).
You have experience with or an interest in data science in the life sciences domain.
You welcome complex technical challenges and have a knack for untangling knots and proposing simple solutions.
As a professional, you have developed your personal efficient working style and are willing to guide others in improving theirs.
You are a craftsperson that produces artifacts with care: code, prose, diagrams or other.
You can work autonomously in a remote context.
You are able to communicate well, both verbally and especially in writing. We value great writing skills as this is the cornerstone of communication when working remotely.
You can defend your point of view and can accept a decision.
Our technology stack
It's great if you are already familiar with some of these technologies. However, we believe that knowledge of specific libraries is secondary to technical skills and the ability to familiarize oneself with new technology. Of course you will receive the necessary support to develop these proficiencies.
Note: the focus of this job opportunity is the frontend.
Frontend: ClojureScript, Fulcro, React, Material-UI, Deck.gl, Vega
Backend: JVM, Clojure, Pathom, XTDB, Datalog
Computation: Python, Dask, Prefect, Scikit-Learn, PyTorch, Jax
Infrastructure: Docker, Kubernetes, Terraform, AWS, Kafka
Working at Aspect Analytics
We offer competitive salaries and fringe benefits. Moreover, given our current growth phase, there will be plenty of career opportunities within Aspect Analytics to increase your responsibilities over time.
From a management perspective, we are very interested in your personal ambitions, both short and long term, and will always try to find an ideal set of responsibilities, paired with relevant training and mentoring to help you achieve the growth you are looking for.
We primarily work remotely with one weekly on-site day to sync short-term goals, as well as to discuss longer term strategy, both technical and non-technical. Our headquarters are in Genk, Belgium (not Gent!). Fully remote and/or part-time positions can be discussed for exceptional candidates.
Please mention that you found the job at ClojureJobboard.com
Apply now!