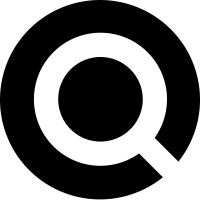 Clojure Developer

at Quuppa
🇫🇮

Finland

›

Espoo
(Posted Feb 8 2022)
Please mention that you found the job at ClojureJobboard.com
Apply now!
About the company
Quuppa is a leading provider of Real-Time Locating Systems (RTLS), with its headquarters in Espoo, Finland, and offices in USA, China and Australia. The company was established in 2012 by a team of experienced engineers and scientists as a spin-off from Nokia Research Center. Today, the Quuppa team has successfully commercialised their innovation and created a complete product platform – the Quuppa Intelligent Locating System™ – a one-size-fits-all technology platform for Location-Based Services and Applications
Job description
We are looking for a full-stack Clojure Developer! Quuppa is expanding its small but experienced Clojure-based team to execute our cloud strategy. We are not doing just another form-based web interface but full-blown single-page applications that render real-time data in 3D, in scale, and in a highly secure manner. We've built a pretty innovative architecture to bring highly accurate indoor positioning to the masses but there's still plenty of green field development left.
Ideally, you've done your share of Java but your heart lies with Clojure. You can be either front-end or back-end focused, we do it all. If things like React, re-frame, Integrant, Sente, Leiningen, and shadow-cljs are at least initially familiar to you and you want to learn more, you'll have a great chance to explore more together with our team members who are deep into these technologies and actively contributing to the relevant open source libraries.
These skills would be highly appreciated:
A few years of writing real applications in Clojure with relevant libraries (we care about the lines of code you've written more than the number of years you've held a job!)
Strong experience in JavaScript and/or Java
Reasonable math skills
Understanding of network stacks, WebSockets
These skills would benefit you in this role:
Full-stack, please be comfortable writing code both on the client and the server
Web security (XSS, Oauth, JWT)
Progressive web apps
Parallelization, performance optimizations
Docker, DevOps
3D experience – any helps: 3D games, openGL, shaders, creating models, matrix transformations (but certainly not a must!)
Why us?
We offer you an exciting and essential role in a dynamic team within a rapidly growing, innovative technology market. We are proud of our internationally diverse team from various backgrounds and our working language is English. We're laid-back, fun, and employ a casual working culture - and we'd like to keep it that way. If this kind of environment sounds like a good fit, APPLY NOW!
Please mention that you found the job at ClojureJobboard.com
Apply now!