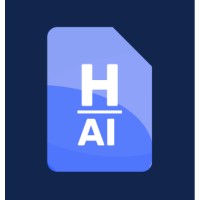 Senior Clojure Developer

at TheHumbleAI
Remote

› 🇪🇺 100% remote position (in European timezone)
(Posted Feb 3 2023)
Please mention that you found the job at ClojureJobboard.com
Apply now!
Salary
$80,000 - 130,000 USD + Equity (Dependent on experience) USD
Job description
Location: Remote/Hybrid (Flexible). Locations within a +/- 2 hours from the UK.
We are looking for an experienced Senior Clojure Developer to join our team at TheHumbleAI.
Reporting to the Chief Technology Officer (CTO), you will be responsible for developing the core Humble platform and working closely with the wider product and development teams.
Technology is at the centre of our company and we have an ambitious roadmap. We are looking for a team player who can learn fast and dream big with us. You will be responsible for the full software development lifecycle for your projects including spikes, code, and testing alongside product, as well as contributing to architecture and infrastructure conversations to help us build sustainable software.
Responsibilities:
Create software solutions by developing, implementing, and maintaining Clojure components and interfaces.
Define implementation objectives by analyzing business requirements and envisioning system functionality and quality.
Recommend solutions by comparing advantages and disadvantages of custom development, open source, and purchase alternatives.
Develop interfaces to internet applications by analyzing and prioritizing development tasks; completing programming using approved languages and software products; and designing and conducting tests.
Integrate applications through database architecture, APIs, and scripting to establish connectivity with network systems, search engines, and information servers.
Implement web-based user interfaces, integrating with business logic and web application framework components.
Complete development tasks by coordinating requirements, schedules, and activities with other team members.
Troubleshoot development and production problems across multiple environments and operating platforms.
Support users and administrators by developing documentation and assistance tools.
Ideal Background and Experience:
4+ years experience in software development
2+ years experience with Clojure/ClojureScript or other functional programming language
AWS Experience is highly preferred, but open to anyone with Cloud Services Experience
Familiarity with basic data structures and algorithms
Proven ability to effectively manage technical issues where you had direct accountability and responsibility for delivering a software component (test or production).
Clear, articulate style of both written and verbal communications. Experience successfully handling/delivering critical conversations.
Self-starter. Able to see or anticipate problems and engage directly. Able to handle ambiguity in stride based on context and your experience.
Able to work effectively in a remote-working environment.
Who we are at Humble
We are a purpose driven startup that's on a mission to level the playing field by making the power of computing and automation accessible to everyone.
You'll be working with a small team of 4 (and looking to grow) with backgrounds at Y-Combinator, Entrepreneur First and been recognised by the likes of Forbes 30 under 30 and looking for ambitious and hungry team members who want to work with us to make a real impact.
What we want to understand about you during an interview:
What drives and motivates you?
What are you curious to learn about and how do you explore it?
Why do you want to join Humble?
How do you explore your creative side?
Please mention that you found the job at ClojureJobboard.com
Apply now!