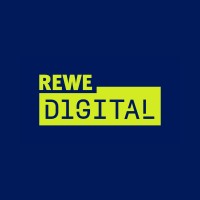 Clojure Developer (m/w/d)

at REWE digital
🇩🇪

Germany

›

Cologne
(Posted Jan 1 2023)
Please mention that you found the job at ClojureJobboard.com
Apply now!
Job description
REWE digital – Dein Home of IT
Wir sind das Zuhause für alle Techies – oder alle, die sich in der Tech-Welt wohlfühlen. Hier gehörst Du hin, wenn Du IT-Spezialist:in oder Future Thinker bist. Software Developer oder System-Admin. UXler:in, Product Owner, SAP-Expert:in oder Techniker:in – und in jedem Fall: einfach Du!
Unsere digitale Welt erstreckt sich von App-Entwicklung und Agilität über Monitoring und Marktdigitalisierung bis zu Zahlensystemen und Zusammenarbeit. Wir sind Partner in Tech der REWE Group. Tagtäglich digitalisieren und revolutionieren wir den Handel.
Bei uns ist jede:r willkommen, geschätzt, gesehen. Sei bei uns so, wie Du bist. Wir glauben daran, dass wir nur gemeinsam aus Groß, großartig machen können.
Bist Du bereit für REWE digital? Dann lass uns gemeinsam die Zukunft entwickeln – und so das Leben von Millionen Menschen bereichern. Komm in Dein Home of IT!
Aufgaben, die Dich weiterbringen:
Beteiligung an der Produktentwicklung von Planung bis Betrieb
Implementierung von Microservices in Clojure, Kotlin und Scala in Cloud-Umgebungen
Automation von Unit-, Komponenten-, System- und Oberflächentests
Continuous Deployment und Betrieb der eigenen Services
Mitwirkung bei der Gestaltung von Softwarearchitekturen und der Auswahl von Technologien
Aktive Teilnahme an agilen Arbeitsprozessen
Beteiligung an firmeninternen und -externen Expertennetzwerken  
Features, die Dich ausmachen:
Abgeschlossenes Studium mit Schwerpunkt Informatik/ Wirtschaftsinformatik oder vergleichbare Ausbildung
Know-how in funktionaler Programmierung
Fundierte Kenntnisse in Clojure
Gute Kenntnisse in Datenbanktechnologien (SQL)
Know-How über Microservice Architekturen und Messaging Systemen (z.B. Kafka)
Erste Erfahrungen mit Cloud Plattformen, präferiert Google Cloud Platform (GCP), alternativ AWS oder Azure
Ein Plus sind Erfahrung in Kotlin, Scala sowie der HTML, CSS und Javascript 
Teamfähigkeit, Kreativität, Pragmatik und Neugier
Basics, die das Leben noch besser machen:
Kultur, die tagtäglich im Büro, zuhause und bei regelmäßigen Events gefeiert wird
Impact, weil Du Anwendungen und Services für Millionen von Menschen entwickelst
Tech-Hub mit neuesten Technologien, Tech-Talk oder Hackathons
Life-Work-Integration durch 30 Tage Urlaub, Vertrauensarbeitszeit, mobiles Arbeiten, Auszeitmodelle, Betriebskindergarten und Eltern-Kind-Büros
Weiterbildung auf Basis eines umfassenden Seminarangebots, fachspezifischen Akademien und E-Learnings
Updates bei regelmäßigen Inhouse Workshops, Konferenzen und wöchentlichen Stand-Ups
Entspannter Arbeitsweg mit dem vergünstigten Jobticket, einem Jobrad und Parkplätzen direkt vor der Tür
Vorteile eines Konzerns in Form von Rabatten bei REWE, PENNY, toom Baumarkt und DER Touristik
Rundumversorgung durch umfangreiche Gesundheitsleistungen und eine Bezuschussung der Altersvorsorge
Und wenn Du mal eine Pause brauchst, bezuschussen wir Dein Lunch und Deine Pausensnacks  
Please mention that you found the job at ClojureJobboard.com
Apply now!