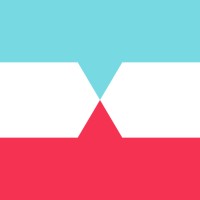 Software Engineer

at Crossbeam
Remote

› 🇺🇸 100% remote position (in the US)
(Posted Dec 4 2022)
Please mention that you found the job at ClojureJobboard.com
Apply now!
Job description
It's an exciting time at Crossbeam. Less than three years post-launch, we have over ten thousand companies using our platform, raised more than $100M of venture capital from leading VC firms, and are working with awesome strategic investors like Salesforce, HubSpot, Okta, and Slack. Best of all, we're just getting started. In a market full of uncertainty, we are fortunate to have an unwavering long-term vision and the funding to see it through at full speed.
Crossbeam helps companies partner with each other in a more data-driven way by acting as a partner ecosystem. Our platform allows companies to find overlapping customers and prospects with their partners while keeping the rest of their data private and secure.
You'll join a growing organization of experienced engineers to take our software from early success to enterprise scale. This is an opportunity to truly influence and contribute meaningfully to our product and engineering practices and help create a beautiful and functional product.
You'll be the newest member of our Data Ingest and Account Setup team. This team is the first point of contact our users have with the product, and is responsible for the onboarding funnel that plays an integral role in our network-effects business. The team is also responsible for the data ingest system, and makes ongoing investments in the performance and reliability of the code that powers all of the Crossbeam application.
Responsibilities include
Develop & Deploy: Consistently ship features and enhancements with guidance from other team members. Work with other team members to create, test, and deploy high quality code. The team works on the full stack of our application, although owning the core data ingest system means there is a natural emphasis on the backend.
Improvements & Support: Help to prioritize support issues which are reported by users and/or our Customer Success team, help to identify areas of improvement in the code base and contribute to make it better.
Team Collaboration: Collaborate & learn with other engineers, as well as members of other teams like Product, Growth ,, and Customer Success to launch awesome features and enhancements.
Learning & Growth: Learn from and collaborate with your team members as we push the boundaries of our product and system. Help us continue to cultivate an environment where you can ask and be asked questions that will better the team as a whole. 
These are some of your traits
You have at least two years professional experience on an engineering team. 
You have deep knowledge of modern frontend frameworks, such as Vue or React, and of REST APIs.
You have experience working with one or more backend frameworks (we use Clojure here but that's cool if you're not familiar with it!)
You have an understanding of interacting with databases, preferably relational (ideally Postgres or MySQL, but Mongo and other NoSQL databases work too).
You follow best practices for documentation.
You enjoy collaborating with product and design teams to create the best possible product.
You believe in creating space for people with different backgrounds and viewpoints to share their opinions in a respectful environment.
You embrace complex technical challenges and thrive on discovering simple solutions.
You're not afraid to speak up when you have a point of view, but can "disagree and commit" once a final decision is reached.
You have an unrivaled work ethic, and are excited to learn from the team around you.
You have experience working remotely as part of a larger team.
What to Expect from Crossbeam's Interview Process
We go through the same interview steps for all engineering candidates to ensure equity in our hiring process.
Our process is designed to learn as much about each candidate as possible, as well as to give candidates access to our team and learn about what it's like to be an engineer at Crossbeam. Topics will range from technical skill to problem-solving approaches and collaboration.
Interview steps:
First round call with a Crossbeam in-house recruiter
Take home coding exercise
Final Interview:
1 hour Pair Programming with two of your future coworkers
45 minutes with the Director of Engineering & a Staff Engineer
45 minutes with Product Manager and Hiring Manager
30 Minutes with our CTO to wrap it up
BENEFITS
This is a salaried* role. In addition, Crossbeam offers:
Health Care Plan (Medical, Dental & Vision)
Flexible PTO Policy
Parental leave
Stock Option Plan
401k Plan + Match
Learning & Development Budget
Remote Work Options
Generous Wellness Stipend
FSA
*Residents of Colorado & New York: There is a salary of $110,000 plus equity and benefits for this position. Benefits may include, but are not limited to, health, dental, vision, 401k+ Match, flex PTO, parental leave, & fully remote work. Hourly for this role may vary depending on your location, skills, and experience.
OUR VALUES
Trust is our business. We create value by building trust in our company, our team, our technology, and our network. Never let anything compromise that trust.
Feed the Network. Our customer network is our most valuable asset. Prioritize its growth.
Equity. We will build a workplace that ensures everyone access to the same opportunities to share in our success.
This is Fun. Few people are lucky enough to do what we do. Follow the fun in every step of the journey.  
Please mention that you found the job at ClojureJobboard.com
Apply now!