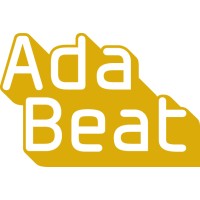 Senior Functional Programmer

at Ada Beat
🇸🇪

Sweden

›

Stockholm
(Posted Dec 13 2022)
Please mention that you found the job at ClojureJobboard.com
Apply now!
Do they allow remote work?
Remote work is possible, see the description below for more information.
Job description
Would you like to work in a company without managers? A company where you can develop yourself at your own pace and where you have the chance to evolve the company together with others? Would you like to have fun while doing it?
We are looking for Senior Software Developers that want to be part of our company, Ada Beat, and our journey. 
What will you do?
As a consultant at Ada Beat, you will use your technical competence and be able to grow, try things and learn together with other people who also love technology.
Ada Beat works at the forefront of technology with customers in various domains and sizes. We work in industries like fintech, telecom, video-streaming, industrial tools, and automotive.
We work with customers at the forefront of technology and working methods.
Who are you?
We believe you enjoy contributing, learning new things, and sharing knowledge with others. From a technical perspective, you have a degree in engineering and some years of experience in Clojure, Scala, Erlang, Haskell, F#, or other functional languages on top of Linux.
We see it as a bonus if you have worked with Microservices, DevOps, cloud, containers, and databases.
What we offer
We all own a part of Ada Beat and have open and transparent salaries. We don't expect you to work more than 40 hours per week. Within the 40 hours, we work on our assignments, and we also fit competence development, internal meetings, and more. We believe this is a basis for a healthy balance between work and private life.
Please mention that you found the job at ClojureJobboard.com
Apply now!