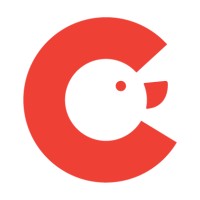 Software Developer

at Vincit
🇫🇮

Finland

›

Tampere
(Posted Oct 27 2022)
Please mention that you found the job at ClojureJobboard.com
Apply now!
Do they allow remote work?
Remote work is possible, see the description below for more information.
Job description
We are seeking skilled and experienced Developers with a passion for software excellence to join our fun-loving bunch in Finland.
We are known for doing coding-related computing stuff. In other words, most of us work with different web, mobile (Android/iOs), IoT, or product-based solutions. Our main front-end technologies are React, Angular and Vue, and back-end technologies Java/Kotlin, Node.js, C#/.NET, Clojure and Python/Django. For IoT, we mainly use Python and C/C++. Hence, we hope that you master at least one of these on a senior-level. Moreover, we mostly work with – but are not limited to –  cloud service providers such as AWS, GCP and Azure.
Our customer base and the scope of our projects are wide, from small start-ups to globally large enterprises, and from legacy-type maintenance to hipster-friendly AR/VR projects. So, due to our ever-developing working environment, you don't need to worry about getting stuck or bored. Take a peek at our Customers to see what we're talking about. We are also always working on dozens of *hush hush* projects.
Our way of working and thinking usually suits those who are, or want to be, at the top of their profession. Work with us, and you get to be part of our Vincit community which consists of the country's top developers, designers, and other experts.
Why Vincit?
Continuous development, agility, and individual freedom have always been essential for us. At Vincit, you get to lead yourself, design your own role, shake up the stuffy traditions of working life, and work in a modern environment that helps people reach their dreams.
You are able to work remotely if that's your thing, and we also offer fascinating opportunities to work at our global offices – just let us know about your interests and we'll tell you more.
Click here to learn about the tons of other reasons why Vincit may be a great home away from home for you and how we make sure that our daily work is not just about going through the motions.
Vincit has been awarded as the Best Workplace in Europe by the Great Place to Work Institute. We've also been chosen as the Best Workplace in Finland four times (2014, 2015, 2016 & 2022). 
Feel free to send us your application either in Finnish or English. 
P.S. Please note that if you live abroad and want to work with us, we need you to have the necessary permits for working in Finland.
Please mention that you found the job at ClojureJobboard.com
Apply now!