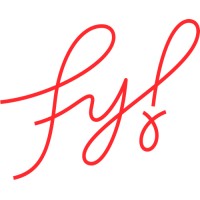 Mid-level Software Engineer

at Fy!
Remote

› 🇪🇺 100% remote position (in European timezone)
(Posted Sep 3 2022)
Please mention that you found the job at ClojureJobboard.com
Apply now!
Job description
As a Software Engineer, you will join a cross-functional squad within our growing product engineering organisation and work to deliver customer outcomes, via an agile, experiment-driven approach.
Together with your squad you'll be empowered to determine the best way to write and maintain high quality software to solve our customers' problems, whether through creating delightful user experiences or building robust and scalable third-party integrations. You will take ownership of your code in production, including deployment and monitoring.
You will have opportunities to work across the entire stack. Our backend services are largely developed in Clojure with an emphasis on simplicity and maintainability, and deployed to AWS. Our web and app clients are developed in ClojureScript and React(Native).
We have office space in London and Berlin - you can split your time between the office and home as you wish, or work fully remotely (must be +/- 2 hours CET) if you live elsewhere.
Requirements
A passion for delivering benefits and solving pain-points for users
Experience delivering users stories with some degree of independence.
A dedication to good software engineering practises (CI/CD, testing, refactoring etc.)
Strong communication skills; the ability to communicate complex technical concepts to non-technical audiences
Nice to haves;
Clojure/ClojureScript experience
A strong interest in functional programming
Experience of TDD, pair-programming and/or other XP techniques
Benefits
What we offer
Being part of a team composed of experienced generalists and domain experts, and as such taking on complex, cross-cutting problems of the sort that normally require larger teams. We want you to be part of that, and to be excited by this opportunity.
Your choice of hardware, screens etc.
Conference and learning budget, support for giving talks and presentations.
Family-friendly office hours and working culture.
Established business with a clear pathway and resources to grow.
Generous staff discount - fill your home with awesome designer gear.
Birthday day off
Want to work in a specific way? We're flexible and want you to be comfortable, happy and productive as part of the team.
Diversity & Inclusion at Fy!
Fy! is for everyone. And everyone is for Fy! This is one of the fundamentals of our company as we build a diverse and inclusive workplace and platform. We believe that these values are key to enabling us to build a mobile app and marketplace where anyone can enjoy the world's best brands, designers and artists. Therefore we do not discriminate on the basis of race, religion, colour, national origin, gender, sexual orientation, age, marital status, or any other aspect that makes you, you. We welcome applications from all and encourage both our partners and our People to be wholly themselves at Fy!
Please mention that you found the job at ClojureJobboard.com
Apply now!