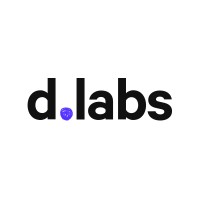 Clojure Developer

at d.labs
Remote

› 🇪🇺 100% remote position (in European timezone)
(Posted Sep 9 2022)
Please mention that you found the job at ClojureJobboard.com
Apply now!
Job description
At d.labs, we help start-ups build venture-ready products, and right now we are looking to bring on board a new Clojure developer, who loves startups and enjoys the impact they can make through building new things.
We're looking for someone who is fluent in English, thrives in an international team environment and is always eager to learn something new and share their knowledge with others.
Tech stack
Experience with Clojure & a big plus if you worked with:
Datomic
Postgres
Lacinia or GraphQL
Kafka
AWS
API design
JVM or Java
‍
Interesting facts about the product & client
You'll be working on a brand new scale-up product that raised over $50 million in funding.
The startup helps companies and teams build better communities by creating powerful tools such as analytics, automation, Community Network Manager, and much more.
No legacy code.
Scalability and security as well as adding new features are main development priorities
Why you'll enjoy working at d.labs
We collaborate on interesting international projects, trying to make a real difference
We are a remote-first organisation, with coworkers from different locations in the CET time zone, mostly in Slovenia
Our development center in Ljubljana and a coworking office in Maribor will be available to you at all times, making it your choice to work from home or from the office
We work flexible working hours and have a relaxed working environment
Instead of the traditional top-down hierarchy, we use squads, tribes, and chapters to run our business (adapted from the Spotify model)
Our teams are cross-functional squads, focused on one project at a time and include developers, product managers, QA engineers and when needed also DevOps engineers and product designers, ensuring a collaborative and creative environment
We are proud of our team work and enjoy working with one another
Our senior experts and managers will be your mentors and allies in helping you achieve your goals
We offer fair pay, a transparent career and promotion plan
We have regular monthly 1on1 meetings with our managers
Our strong HR team is focused on our wellbeing, connectedness & development
We focus on internal learning in the form of mentorships, workshops, talks and a process we call Chapters
We have a strong budget for learning courses & conferences
We love our events like multiple team buildings per year, the New Year's party, parties for welcoming newbies etc., both in person or, if this isn't possible, online
Our offices are designed for a good working experience in a relaxed and fun environment (video games, table football, bean bags, couches etc.)
We offer activities for caring for our health (gym membership)
Please mention that you found the job at ClojureJobboard.com
Apply now!