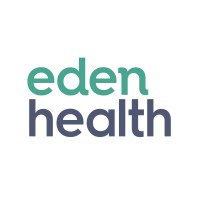 Backend Software Engineer - Mid to Senior

at Eden Health
Remote

› 🇺🇸 100% remote position (in the US)
(Posted May 13 2022)
Please mention that you found the job at ClojureJobboard.com
Apply now!
About the company
Eden Health is a nationally recognized medical practice on a mission to create a world where every person has a relationship with a trusted healthcare provider. Working with employers across the country, Eden Health offers employees 24/7 digital care, same-day in-person primary care, mental health services, physical therapy, and benefits navigation. The Eden Health team is driven by a patient-centric approach, delivering relationship-based collaborative care. With this model, our clients have healthier workforces, increased productivity, and reduced healthcare costs. We are committed to diversity, equity, and integrity, and our teams reflect this. Our hope at Eden Health is to create an environment where each person can do the best and most important work in their careers.
Job description
What you will be doing
We are looking for curious, pragmatic and capable frontend engineers who want to see their work drive better outcomes for Patients and Clinicians. You will join one of our Product Engineering teams depending on interest and fit. You might work on improving workflows for our healthcare navigators, updating our registration process, making it easier to delivery quality care, and other innovative products not yet defined. Our product engineers work closely with our product management, design and clinical teams to identify problems and build effective solutions.
You will join in on ownership of the backend engineering discipline: working to build not only our APIs, but our culture and processes. Every engineer on the product engineering team has opportunities to span the stack: you will be able to sharpen your skills through close collaboration on mobile, frontend and backend engineering challenges. Technical problem solving appeals to you, but you will also create space for your colleagues to demonstrate the same. We all learn and grow to achieve goals that can never fit in a job description. This position can be based anywhere in the U.S. as well.
What success looks like
Join the Product Engineering team as a seasoned engineer to build and improve our software across the entire stack.
Help the team define and maintain engineering processes that let us develop quickly while keeping a high threshold for quality — including writing tests and technical documentation.
Routinely ship high quality software that helps simplify healthcare for our patients and clinicians.
Multiply the outcomes of your teammates through mentorship, review, and solving entire classes of technical problems.
Engage in the entire life cycle of product engineering, including (but not limited to) sprint planning, retrospectives, on-call rotation, and deploying software.
Build an understanding of our business, and our unique approach to health care so that your technical decisions impact the course of the company.
Help establish Eden Health as a professional, high quality engineering organization through contributions to open source, blogs, conference talks, etc.
What you will bring
You have significant depth with more than one back-end language or framework, and you have experience shipping into production. We build our backends with Clojure and Python.
You are capable of spanning the entire stack when necessary. We build our frontends with React or React Native on Typescript.
You set a high bar for technical excellence, and you want to help your peers achieve it.
You are able to anticipate technical and operational risks, and can help mitigate them.
You have several approaches to debugging, maintaining, and improving distributed backend systems.
You will advocate for advancing quality, durability, and managing technical debt.
You will place compliance, security and ethics at the forefront of our systems, ensuring that our patients and customers can trust Eden Health.
Why Eden Health?
Remote first company and culture
Series C Healthtech startup with a mission-driven team that's passionate about helping every person have a relationship with a trusted healthcare provider
Competitive salary and equity compensation package
Medical, dental, and vision insurance and commuter benefits
Dedicated Culture Committee led by CEO
Learning and development budgets to help you grow and bond with your team
Positive, inclusive, supportive culture cheering you on your journey
Strong and quickly growing client base of America's leading employers
About our Tech
React 16 + Typescript 4.0
React Native v63 + Typescript 4.0
Python 3.7
Clojure 1.10
Postgres 12
AWS
While the majority of Eden Health positions are remote-first, we are a company that values building trusted relationships. To achieve this we have programming and events which require us to be in person, including team and company-wide meetings. To ensure everyone's safety, we require all employees to be fully vaccinated against COVID -19, subject to reasonable accommodations for medical conditions or sincerely held religious beliefs. If you have additional questions, your Talent Partner will be able to answer them.
Please mention that you found the job at ClojureJobboard.com
Apply now!