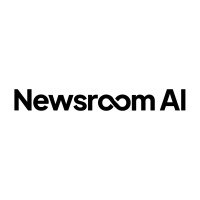 Senior Developer

at Newsroom AI
🇬🇧

United Kingdom

›

London
(Posted May 12 2022)
Please mention that you found the job at ClojureJobboard.com
Apply now!
Job description
About the Development team:
A highly capable and ambitious engineering team, responsible for overcoming difficult technical challenges to bring our users industry leading usability, performance and reliability. We're building a team of individuals with strong fundamentals, good intuition, and an appreciation for clean and functional code, that can stay ahead of industry trends.
Responsibilities:
We're looking for well-rounded engineers, to help scale our platform and launch new features. You will be highly involved in both product roadmap creation and product delivery, as well as technical and architectural decisions. There are opportunities to work on all areas of our stack, and develop novel solutions to difficult problems in data processing and machine learning.
Performance Profile:
Polyglot developer with experience in a variety of languages.
Experience in handling large amounts of data, distributed systems, or machine learning.
Comfortable working in a unix environment (sysadmin experience).
Good communication skills and able to work with a high degree of autonomy.
Creative ideas and the drive to take them forward.
Tech we use:
Languages: Clojure, Clojurescript, Python, Javascript
Frameworks: Django, Celery, Om, Rum, Google Closure Compiler, ReactJS
Databases: PostgreSQL, Yandex ClickHouse, Redis
AWS services: CloudFront, S3, Kinesis Streams, AWS Lambda, ElastiCache
‍
Office:
Our London office is based at the bright and spacious WeWork London Victoria. We offer a flexible 3-days in the office and 2 days remote work setup.
Please mention that you found the job at ClojureJobboard.com
Apply now!