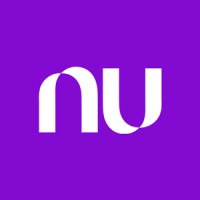 Software Engineer, Data Infrastructure

at Nubank
🇩🇪

Germany

›

Berlin
(Posted Apr 25 2022)
Please mention that you found the job at ClojureJobboard.com
Apply now!
Do they allow remote work?
Remote work is possible, see the description below for more information.
Job description
Remote (within Germany)
About Nubank
Nubank was founded in 2013 to free people from a bureaucratic, slow and inefficient financial system. Since then, through innovative technology and outstanding customer service, the company has been redefining people's relationships with money across Latin America. With operations in Brazil, Mexico, and Colombia, Nubank is today one of the largest digital banking platforms and technology-leading companies in the world.
Today, Nubank is a global company, with offices in São Paulo (Brazil), Mexico City (Mexico), Buenos Aires (Argentina), Bogotá (Colombia), Durham (United States), and Berlin (Germany). It was founded in 2013 in Sao Paulo, by Colombian David Vélez, and cofounded by Brazilian Cristina Junqueira and American Edward Wible.
About the Berlin team
Nubank's Berlin office hosts the data infrastructure platform team. We've built a self-service data processing platform from scratch that empowers everyone at our company to build, process, and query datasets that help push forward their work. Our main users include data analysts, data scientists, business analysts, backend, and data engineers. The team is focused on building well-thought-out and documented user APIs, backed by scalable data ingestion, processing, and serving systems. We make heavy use of Spark and Scala for our data processing systems, but you will also find Clojure microservices, Mesos, Aurora, and Airflow. You will also be in touch with DynamoDB, PostgreSQL, and Datomic for databases, Tekton CI/CD, monitoring/logging with Prometheus and Splunk, and asynchronous communication using Kafka.
Nubank Data Infrastructure Engineers in Berlin might solve the following problems:
Work on a self-service data infrastructure ecosystem that powers all data-assisted decisions across Nubank
Refine the data platform to enable a broader set of data applications such as streaming systems and online ML models
Improve user-experience and platform predictability through work on monitoring, automation, and system reliability
Remove bottlenecks and improve performance, at times by redesigning critical components from scratch
Triage bugs and exceptions reported in production and conduct system load/stress tests
Candidates
We are looking for Data Infrastructure Engineers with a solid track record of creating efficient, scalable, and accessible solutions, preferably in the domain of data infrastructure and tooling. You will have a meaningful chance to shape architecture, process, and culture while working with leading-edge technologies. We believe in cultivating good inter and intra-team chemistry, enthusiasm for building things, and exercising the amazing capacity to learn new things when we stay humble and open-minded. English language skills are essential.
You will fit well if you have:
Hands-on experience building and operating large-scale distributed data processing infrastructure
A deep understanding of data processing frameworks (e.g., based on Spark, Kafka Streams, Flink)
Experience maintaining large codebases and abstracting complexities from internal users
Passion for making the inner workings observable and experience improving stability and performance
Experience with RESTful API oriented design and modular service-oriented architecture
Experience with the following is desirable:
Experience operating systems with high stability requirements
Experience running infrastructure as code (e.g. Ansible, Terraform, CloudFormation)
SQL/NoSQL databases (e.g. PostgreSQL, MySQL, Datomic)
Experience with monitoring and logging tools (like Prometheus, Splunk, and Grafana)
Experience writing and operating production-ready services in a functional programming language (like Clojure)
We expect our candidates to:
Thrive in dynamic, fast-paced, results-oriented teams
Be hungry and enjoy being constantly challenged to learn and do more
Embrace conflict of ideas and question the status quo
Learn fast and easily adapt to changing situations and priorities
Believe in building great products and doing great work
Understand the big picture, be held accountable, and make a meaningful contribution with their work
Benefits
Learning and wellness allowance
Vacations of 28 working days
Opportunity of earning equity at Nubank
NuLanguage - Our language learning program
NuCare - Our mental health and wellness assistance program
*Interviewing and onboarding are currently done virtually due to COVID-19. Everyone new to the team and our current staff will remain working from home until it is safe to return to our offices. If/when relocation is required, we have a team dedicated to global mobility and have partnered up with the best companies in the market to make sure processes run smoothly. We also offer a very competitive relocation package for international hires.
Please mention that you found the job at ClojureJobboard.com
Apply now!