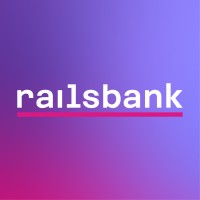 Backend Software Engineer - Clojure

at Railsbank
🇱🇹

Lithuania

›

Vilnius
(Posted Apr 9 2022)
Please mention that you found the job at ClojureJobboard.com
Apply now!
About the company
Railsbank is the world's leading global embedded finance experience platform that gives customers the ability to prototype, build, and scale financial products globally with one contract and one set of APIs.
Railsbank is in growth mode with hundreds of clients globally, end-users in the multi millions, Venture Capital funding from top firms like Clocktower Ventures and Visa and the most globally-enabled, digitally-native product in the FinTech platform space.
Railsbank is continuing to grow its product capabilities and international expansion and we are also looking to expand our sales footprint into wider economies. We have identified some very exciting sectors where we have already started to gain traction and are therefore looking to grow the Engineering Team.
It's an extremely exciting time and the potential for companies to use Railsbank to power and deliver their customer's financial experiences is enormous.
Job description
The role
We are building, expanding and maintaining an extensive Cards as a Service product for Railsbank customers and looking for an experienced mid/senior level Clojure backend developer to join a dedicated Engineering team. In this position you will be able to apply your engineering skills by designing, developing and scaling a new backend and a set of APIs that will be used by many companies worldwide. The role will be a full time role based in Lithuania. You will be having flexibility to work from home or our Vilnius office.
What we look for in your professional skills
Being an integral part of the Railsbank team and sharing our values is important to us. You're likely to be educated to a degree level or equivalent, with excellent communication skills (across all media) and possess the ability to get things done in a flexible dynamic organisation without having to rely on line-authority over other team members.
3+ years of experience developing rich, large-scale applications.
Clojure or other JVM-based language (Java, Scala) experience using modern tools and practices.
Experience designing and building REST APIs.
Good understanding of SQL/RDMS (PostgreSQL), AWS (or other cloud platforms), Domain Driven Design.
JavaScript/TypeScript experience is an advantage
Willingness to learn and master new technologies and concepts.
Ability to thrive in a fast moving, dynamic, post-startup environment.
Perks
Flexibility to work from home or Vilnius office.
28 working days of holiday + 2 additional personal days
Learning budget.
Home office budget.
Health & Life insurance.
What we look for in our team members and our values
Being an integral part of the Railsbank team and sharing our values is important to us.
The environment at Railsbank is fast-paced, exciting, and dynamic. It suits people who love to collaborate and support one-another.
We are all driven by the same values and are looking to welcome new people to the team that share these values.
Our values are: ambition for our company, colleagues and ourselves and the freedom and expectation to own it, trust which we give freely and expect in return, treating each other as adults, curiosity with our minds open to fresh thinking in the constant pursuit of improvement and customer obsession ensuring that everything we do is with the customer in mind, we succeed when they succeed.
If you are eager to join a thriving, fast-paced, high growth company and contribute to shaping its future, this is the role for you to make a difference.
Please mention that you found the job at ClojureJobboard.com
Apply now!