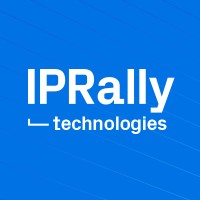 Clojure developer

at IPRally
🇫🇮

Finland

›

Helsinki
(Posted Mar 16 2022)
Do they allow remote work?
Remote work is possible, see the description below for more information.
Job description
We are looking for a fullstack Clojure developer. Our product is a graph-based search platform for patent data. We help the customer to understand what has been already invented.
You will build new features, creating AI-powered UI components and tools that allow our customers to work collaboratively. You also get to work with the data pipelines and extend the search coverage beyond the current 100M documents. We have an experienced, mostly remote Clojure team, and a culture where technical skills are highly valued.
You ideally have experience with ClojureScript, although previous work with React is also a good foundation. More than any specific technology, we believe that the general software engineering skills matter the most. You have worked with complex projects and have learned to care for the quality of the software, including the testing suite. You have learned that abstractions have also a cost.
Our software philosophy comes from Clojure and Rich Hickey: simplicity is good. With such a complex domain, keeping the solution simple is both important and challenging.
You will work in a small Scrum team with a clear product owner. We are still only around 30 people, so bureaucracy and nonsense is minimal. We have had solid development practices from the get-go, so there is not too much legacy code.
Technology stack
Clojure for most backends.
ClojureScript for frontend, with reagent and re-frame.
Python for AI microservices.
PostgreSQL as the database solution, no ORMs.
Google Cloud.
Benefits
A rare opportunity to join an early stage, disruptive company that has a unique edge, ambitious plans and an already proven record of success in a growing €2bn industry.
Opportunities to grow as we grow. We will help you be the best you can be in this role, and help you develop skills that will help you reach the next stage, or a different role if that is what your long term goals are.
A compelling and competitive financial package.
Please mention that you found the job at ClojureJobboard.com
Apply now!