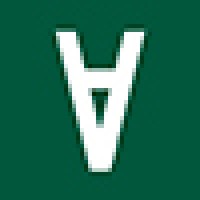 Senior Full Stack Clojure Developer

at All Street
🇬🇧

United Kingdom

›

London
(Posted Mar 1 2022)
Do they allow remote work?
Remote work is possible, see the description below for more information.
Job description
This is a full-time remote position.
All Street is looking to hire Senior Full Stack Clojure Developers to join our development team in building SEVVA, our expanding AI Platform for investment research. Developers work across the breadth and depth of our product offering as a single cross functional team. We have a vibrant, productive working environment. We apply agile principles to our product development, delivering user centric software which is iterated quickly to provide continuously increasing value to our customers.
The work is highly collaborative in nature, so the environment requires a high level of interpersonal trust and confident communication between team members.
The ideal candidate will be delivery focused, with a high degree of curiosity, and with the ability to solve challenging problems and ask thoughtful questions, while designing and delivering simple and elegant solutions using functional programming. You must be able to envision a variety of solutions and to clearly articulate them to colleagues, including non-technical stakeholders, and explain the trade-offs involved in choosing between options. You must love working with others, tackling challenging programming problems and sharing knowledge.
Requirements:
· You are a seasoned Clojure Engineer (2+ years) with experience working in an Agile environment
· Understanding of programming fundamentals
· You have a solid experience with web programming (frontend and backend)
· You know functional programming and have a passion for learning and sharing your knowledge
We consider it a plus if you have experience with:
· React, NPM and associated web technologies
· Natural language processing and machine learning applications
Please mention that you found the job at ClojureJobboard.com
Apply now!