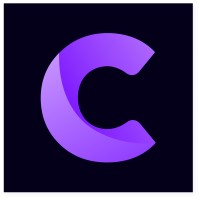 Senior Software Engineer (Clojure)

at Crescent
Remote

› 🇺🇸 100% remote position (in the US)
(Posted Jan 30 2022)
About the company
Crescent is a consumer fintech company building the simplest way to invest in crypto and earn high-yield savings. Our first product is a 5% APY savings account with interest paid every second, Boosts to earn more interest, and Social Impact to donate extra interest for free. We leverage crypto rails but abstract the complexity -- it feels like a traditional USD account.
We're getting licensed nationwide to launch crypto bundles, commission-free trading, and a credit card in 2022. All powered by faster, more efficient and aligned infrastructure (not traditional financial rails).
Crescent at a glance
We're making the best of crypto-powered financial services available for the masses
Growing a powerhouse team of top engineers and designers
Closed a $3.5M+ seed round from leading investors, raising $10M+ more this year
Salary
$140k – $200k • 0.5% – 1.5% USD
Job description
Who we are looking for
You have 5+ years of experience in software development
You have proven experience with a functional programming language and are used to working in a production environment at scale
You are enthusiastic about working with Clojure and improving your craft
You possess working knowledge of relational databases and data modeling, microservice architectures, and distributed systems
You are confident working in a software engineering environment: this includes version control systems, continuous integration and deployment (CI/CD), etc
You are dedicated to learning your craft. We are looking for engineers who want to continue improving, learning, and building their skills
Bonus points for experience in:
Datomic, DynamoDB, GraphQL, REST, AWS
Start-ups or Fintech
🙌 What you'll do
You will collaborate across product and engineering teams to develop features, drive implementation, and contribute to the Crescent product roadmap
You will improve and uphold high development standards, mentoring new employees on our systems as we grow
You will be an integral part of our company and platform's growth
You will identify opportunities for improving the reliability and scalability of our systems
🌻 Benefits & perks
Full Health Coverage Crescent covers 100% of employee premiums for health insurance, vision, and dental.
Retirement Plan You have a bright future. We offer a 401k with a generous match to make sure you can enjoy it.
Paid Vacation + Sick Time We offer unlimited PTO, sick leave, and 10 paid holidays and expect you to take it.
Tech Bundle New M1 Macbook Pro, LG UltraFine 5k Monitor, keyboard and mouse of choice, and an optional standing desk and premium chair.
Self Development Stipend We believe we're never done learning — that's why we offer a development stipend so that you can keep discovering your potential.
Personal Health Stipend Your mental and physical health are a priority. We'll take care of your gym memberships and health subscriptions ($50+/mo).
Equity Everyone is an owner at Crescent. We give equity grants to all full-time team members to share in our success.