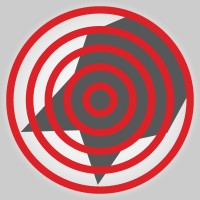 Clojure Engineer - (UK - Remote)

at StatsBomb
🇬🇧

United Kingdom

›

Bath
(Posted Jan 20 2022)
Please mention that you found the job at ClojureJobboard.com
Apply now!
Do they allow remote work?
Remote work is possible, see the description below for more information.
Job description
Data Enrichment · Bath , Bath and North East Somerset
Fancy being part of growing the best sports analytics software in the world?
We formed in January 2017 as a football (soccer) data and analytics provider and consultancy. We now have over 500 employees, launching into 3 sports in 2021, and we don't want to stop there! We are passionate about what we do. So if you have a passion for your work, for what you build, and for the superpowers you can bring to our customers (who, by the way, are some of the biggest names in the industry), then apply below - we're looking for someone just like you!
What would you be doing?
Our data team exists to take the event information we collect on every pass, shot, tackle etc. (there are many more!), and enhance it to provide industry-leading sports event data. We process 600+ games per week that our amazing collection and computer vision teams generate, and we orchestrate model outputs that our awesome data scientists have put together. We maintain a couple of external APIs, which some customers consume directly, but are also the data powerhouse behind our IQ product.
What kind of Engineer are we looking for?
A Clojure Engineer at StatsBomb is ideally someone who has:
3+ years of experience writing enterprise software. It would be amazing if 1+ of those years were in Clojure, but we realise some people may have only recently realised how awesome Clojure is, having more experience with languages such as Scala or Java.
An aptitude for working with an engineering problem - stepping back and working out what needs to be done, and how that can be delivered
Experience of working in event driven architectures - we'd love you to be able to hit the ground running with Kafka and Kafka Streams
A keen interest in helping things work smoothly as part of an agile team
Experience of querying data from databases and APIs - we're long-terms fans of Postgresql but our data is also queryable through GraphQL
The ability to get up to speed with new technologies quickly
A desire to keep up to date with best practices for the technologies we use, and new ways of meeting our technical requirements
Enterprise experience using AWS or another cloud provider
A desire to become an expert at something - be it technology, domain or process
What's it like to work with us?
We understand that engineers want to grow their careers in different ways, so we offer progression routes through people management, product ownership and technology expertise.
We believe employee ownership drives success, so we offer stock option packages for all mid-level employees and above.
We all love Clojure, and some of us like football too! Though you may end up knowing a lot more than you ever wanted to know about football, we don't expect you to be into the sport before you start.
We celebrate diversity and are committed to creating an inclusive environment for all employees.
We are family-friendly, and as a start-up, we're really proud that we have a lot of family-friendly policies already in place.
we offer the following:
The opportunity to work with smart and dedicated colleagues, working towards a shared vision
Remote and flexible working as well as inclusive wellbeing benefits
Quarterly company team days in the UK
Competitive salaries
Competitive stock option package for all employees
Competitive holiday allowance:
25 days holiday,
1 wellbeing day per quarter,
1 day off on your birthday, possibility to buy and sell holidays
Equal maternity and paternity provision
Family friendly policies
Team social activities
Please mention that you found the job at ClojureJobboard.com
Apply now!