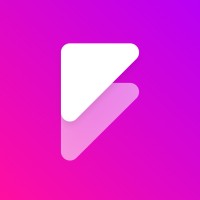 Senior Software Engineer

at Flow Your Money
🇳🇱

Netherlands

›

Amsterdam
(Posted Jun 8 2023)
Please mention that you found the job at ClojureJobboard.com
Apply now!
Do they allow remote work?
Remote work is possible, see the description below for more information.
Job description
Flow builds the Self Driving Money app.
We are looking for genuine & smart people to join our team.
Full-time · Remote-first (Hybrid)
Are you ready to dive into the fintech world with a splash? Do you have a knack for turning lines of code into financial wizardry? If you're a tech-savvy problem solver, keep reading – we have a vacancy that will make you say, "Flow, where have you been all my life?"
At Flow, we're not your ordinary fintech startup. We're a remote-first company with a touch of Amsterdam flair. Every Tuesday, we gather in our charming office, located in the heart of the tulip paradise, to share ideas, inspiration, and, of course, indulge in some irresistible stroopwafels.
We're on a mission to help 10 million people reach their financial life goals, and we need a brilliant Software Engineer to join our talented crew. We're not looking for just anyone – we want someone as smart and sharp as a Swiss army knife, with a dash of humor that can crack a smile even on the gloomiest of debugging days.
Our ideal candidate takes the lead when nobody else does, fearlessly harnessing their skills to deliver innovative solutions. They're not afraid to respectfully call out people, turning conversations into constructive collaborations. And hey, if you're wondering about our team's diversity, just know that we embrace and celebrate unique perspectives without ever needing to shout it from the rooftops.
Responsibilities
Craft impeccable code that dances through the digital realm like a ballet of zeros and ones.
Collaborate with our talented team to design, develop, and maintain the backbone of our financial products.
Engage in lively discussions and respectfully challenge your teammates to push the boundaries of what's possible.
Proactively identify bugs and squash them with ninja-like precision before they wreak havoc on our users' financial dreams.
Participate in code reviews and provide insightful feedback – we're all about growing and learning together.
Requirements
Extensive experience in software engineering and a deep understanding of various programming languages (preferably Typescript and Clojure, but any combination of languages will do, take your pick!)
Proven track record of building scalable and robust systems and operate those in production.
A fearless attitude towards taking action and a willingness to learn from your inevitable oops moments.
Strong communication skills preferably with the ability to sprinkle your conversations with humor and wit.
A genuine passion for financial technology and a desire to make a meaningful impact on people's lives.
An ambition to become the best software engineer humankind has ever seen.
Perks & Benefits
✏️ Remote-first work environment – work from wherever your heart desires
🏢 Tuesday meetups in our Amsterdam office, complete with harbour view and snacks galore
💸 A competitive salary package and equity options to ensure you're a happy, invested member of the Flow team
🤝 The opportunity to work with a diverse team of talented individuals who thrive on collaboration and shared success.
🏖 Unlimited holidays (25 days contracted but policy no to count)
💻 Company laptop 
📚 Yearly budget to optimise your personal development and office
🚀 A chance to leave your mark on the fintech landscape and help users achieve their wildest financial dreams
So, whether you're a seasoned Senior Software Engineer or a rising star on the path to greatness, if you have a passion for fintech and an unwavering desire to make an impact, we want to hear from you. Apply now and let's set the Flow in motion!
Please mention that you found the job at ClojureJobboard.com
Apply now!