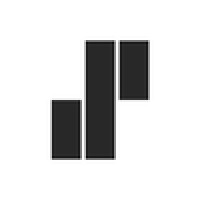 Clojure Developer

at Solita
🇫🇮

Finland

›

Helsinki
(Posted Jan 1 2023)
Please mention that you found the job at ClojureJobboard.com
Apply now!
Do they allow remote work?
Remote work is possible, see the description below for more information.
Job description
Clojure-osaajaksi rennon yhteisön tuella
Olen Jarno, ja toimin Solitalla Clojure-kehittäjänä ja People Leadinä. Aloitin Solitalla devaushommat vuoden 2014 loppupuolella samalla kun Oulun toimipiste perustettiin. Työpaikkaa vaihtaessani en odottanut oppivani mitään tiettyä teknologiaa tai ohjelmointikieltä, vaan halusin oppia laajemmin perusasioita ja yleisiä lainalaisuuksia. Tästä huolimatta, hurahdin puolivahingossa melko syvälle upeaan teknologiaan nimeltä Clojure. Yksin en olisi varmaan koskaan edes aloittanut tätä matkaa. Tätä nykyä meillä on Oulussa töissä parisenkymmentä clojuristia ja noin puolet käynnissä olevista devaushankkeistamme on tehty Clojurella. 
Koska valmiita Clojure-osaajia ei juurikaan työmarkkinoilla ole, aidosta tarpeesta kehittynyt mentoroinnin ja opettamisen kulttuuri on saatu pidettyä vahvana ja pääasiassa koulutamme uudet Clojure-tekijämme itse. Olemme kasvattaneet viime vuosien aikana hyviä clojuristeja muun muassa Java, JavaScript, C# ja PHP-taustaisista kehittäjistä. Tärkein yhteinen nimittäjä heille on ollut utelias mieli ja kiinnostus Clojureen ja funktionaaliseen ohjelmointityyliin. 
Meillä näitä asiasta palavasti innostuneita Clojure-kehittäjiä on ennestään jo aika monta, mutta lisääkin tarvittaisiin. Voisitko sinä olla seuraava, jota Clojure-kärpänen puraisee ihan kunnolla? Olitpa sitten innokas nuorempi tai valmiiksi jollain toisella teknologialla ansioitunut kehittäjä, voimme tarjota sinulle hyvät puitteet kehittymiselle: 
kokeneita Clojure-kehittäjiä työkavereina, jotka ohjaavat sinua uuden teknologian äärelle rennosti mutta koodin korkeaa laatutasoa vaalien
mielenkiintoiset ja yhteiskunnallisesti merkittävät hankkeet, joissa näitä teknisiä taitoja pääsee soveltamaan
oman projektitiimin ulkopuolelta vertaisyhteisön, jossa pidetään säännöllisiä kokoontumisia
kokeneimmatkin kehittäjät löytävät meiltä itseään parempia kollegoita joiden kanssa sparrailla ja kehittyä entistä paremmaksi
Kurkkaa täältä vähän lisää siitä millainen työkulttuuri meillä on ja miten sitä tässä erikoisemmassakin ajassa vaalitaan. 
Jos funktionaaliset hommat Suomen suurimmassa Clojure-talossa kiinnostaisi, kerro meille itsestäsi vapaamuotoisesti hakulomakkeen kautta ja jutellaan lisää! 
Please mention that you found the job at ClojureJobboard.com
Apply now!