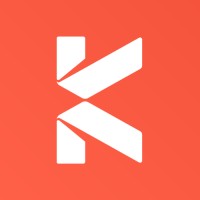 Senior Software Engineer (Remote: US/UK/PT)

at Kevel
Remote

› 🇺🇸 100% remote position (in the US)
(Posted Sep 1 2022)
Please mention that you found the job at ClojureJobboard.com
Apply now!
Job description
Remote - US, UK, or Portugal
Senior Backend Engineer - Core Ad Serving
We want engineers who are passionate about making the internet a better place! Kevel is a cloud-based service for building customizable, ad serving solutions quickly and easily. We are looking for a talented Senior Software Engineer with 5-10 years experience to join our Delivery team!
JOB OVERVIEW
The Delivery team is responsible for enhancements and maintenance of the core of Kevel's main revenue stream - ad serving. The high throughput systems operate globally with low latency requirements, and the team strives for 100% uptime. This engineer will work with the team on modernizing the systems, improving reliability and robustness, while developing new features to gain new customers.
LOCATION: Remote - US or UK or Portugal. This position is 100% remote. Applicants located anywhere within the US, UK or Portugal are encouraged to apply. Applicants must be legally eligible to work within the United States, United Kingdom, or Portugal specifically.
WHAT YOU'LL ACCOMPLISH:
Evolve the ad decision pipeline, including balancing and pacing, indexing, filtering, selection, and budgeting.
Improve the platform's architectural qualities, helping ensure our foundation provides the scalability, reliability, security, and performance our global customers require.
Work closely with the product management team to help design and build new features.
Help provide operational oversight for the platform, making sure we are up and running 24/7.
Work closely with our customer success teams to deliver value and drive growth.
SKILLS YOU'LL BRING WITH YOU:
Experience building complex distributed systems designed specifically for the cloud.
Amazon Web Services experience, including EC2, S3, DynamoDB, RDS, Kinesis, EFS, Redshift, SQS, Lambdas, CloudFormation
Programming experience in functional languages or specifically experience with Clojure, Rust, NodeJS, JVM
Experience working with database technologies, including transactions.
Event stream processing experience.
HTTP-based API experience.
Monitoring and operations experience.
Site Reliability Engineering experience.
WHY YOU'LL LOVE WORKING WITH US:
Fully Remote Team: We are a 100% remote work environment with employees located around the world. You are welcome to work from home, one of our offices, a WeWork office, or an equivalent co-working space.
Flexible Working Hours: We understand our employees have their own lives, responsibilities and working preferences. We trust our employees to communicate with their managers, and work when they work best.
Paid Health Benefits: 100% employer paid health benefits for you and your entire family.
Savings opportunity for the Future: Kevel offers retirement savings plans with employer contributions so employees can save toward future financial objectives.
Rest and Relaxation: Unlimited personal time off - and we mean it! We trust our employees to take the time they need, whenever they need it. We also offer Paid Holidays + a Kevel Holiday Break (from 12/24 - 1/1 every year!)
Home Office Stipend: You'll receive a new windows or mac machine (your choice) + a $500 home office allowance to purchase what you need to set up your work space properly!
Parental Leave Support: We support both primary and secondary caregivers with salary continuation and benefits when our employees are growing their families.
Free press benefits: Kevel believes all employees should have access to legitimate news sources. You'll receive a $300 annual allowance to subscribe to the news source of your choice.
You'll work with an award winning team! We've won numerous Best Places to Work Awards for several years and counting! We've also won many awards for our Innovation, Business Intelligence, and our best-in-class products (Software of the Year, Cloud Company of the Year, Best Ad Tech and API Innovator).
Full transparency. We embrace transparency and encourage you to read more about what we value through our Company Constitution and Employee Bill of Rights, our About Kevel page, and Careers Page.
Hiring Guidelines by Country: Kevel hires new team members in countries around the world. Some roles may carry specific location-based eligibility requirements. Our Recruitment Team will share the specific benefits that are available in your location, and can help answer any questions about location specific eligibility requirements and benefits after the recruitment process begins.
ABOUT KEVEL
Kevel (previously Adzerk) offers the infrastructure APIs needed to quickly build custom ad platforms for sponsored listings, internal promotions, native ads, and more. We are committed to helping publishers drive new revenue and take back the Internet from ad tech giants like Google, Amazon, and Facebook.
Kevel was founded in 2010 in Durham, North Carolina. We embrace remote working culture with our entire team being spread across the United States, United Kingdom, Portugal and Singapore! Kevel is proud to be an inclusive workplace with one goal in common — we want to make the internet a better place.
ALL APPLICANTS ARE WELCOME, EXACTLY AS YOU ARE
We're building a global community - one that's safe for people of all backgrounds and walks of life. Our policies and way of working are guided by our core values of inclusivity, trust, empathy, and respect. We know we have more work to do, but firmly believe that our work is at its best when everyone feels free to be their most authentic selves. Kevel is an equal opportunity employer, and we're proud of our ongoing efforts and commitment to creating a diverse, inclusive, and transparent workplace where everyone feels respected, heard, safe and accepted. At Kevel, we embrace our differences and consider diversity a superpower that drives the success of our organization.
We highly encourage people of all backgrounds and perspectives to apply, even if your experiences don't meet every requirement in the job description. We especially encourage members of traditionally underrepresented communities to apply, including women, people of color, LGBTQ+ people, veterans, and people with disabilities. Individuals seeking employment at Kevel are considered without regard to race, color, religion, national origin, age, sex, gender, gender identity, gender expression, sexual orientation, marital status, medical condition, ancestry, disability, military or veteran status, or any other characteristic protected by applicable law.
Please mention that you found the job at ClojureJobboard.com
Apply now!