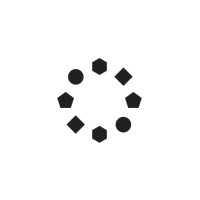 Software Engineer

at Gatheround
Remote

› 🌐 Worldwide, 100% remote position
(Posted Aug 2 2022)
Please mention that you found the job at ClojureJobboard.com
Apply now!
Job description
At Gatheround, we believe in creating a truly happy place to work and setting the bar for flexible work culture. If you love the idea of joining a mission-driven team that's partnering with the world's top companies to transform the way people work together, Gatheround might be the perfect fit for you. You'll be joining a company with momentum, certainty of vision, and product-market fit, while also still being early enough to contribute in a major way.
About Gatheround
Gatheround is a Series A startup funded by Homebrew, Bloomberg Beta, Designer Fund, Stripe COO Claire Hughes Johnson, Slack VP Noah Weiss, Carta CEO Henry Ward, and community leaders like Lenny Rachitsky and Li Jin.
We've developed a B2B video platform that helps companies build an inclusive, supportive culture, no matter where or how their employees choose to work.
We help people leaders, from HR Pros at Fortune 500 companies to frontline managers, improve the way they connect and engage employees — whether it's to onboard new team members, build connections between employees in remote locations, or tackle tough timely topics such as DEI. And unlike Zoom, Gatheround is designed for how humans actually connect.
About the Role
As a Software Engineer, you'll implement end-to-end product features. In this role, we are open to candidates with a range of experience levels who are self-driven learners and have a growth mindset. You'll ramp up quickly and ship features. And in return, we'll invest in mentoring you to excel as an engineer.
Software Engineers will report to our Engineering Manager. Our team works remotely with flexible hours and some no-meeting days, but generally you are expected to be available from 12pm to 2pm U.S. Eastern Time.
You Will
Build core product features and infrastructure. Work hand-in-hand with the founders, revenue team, design team, and the rest of the engineering team to deliver a high-quality experience to our users. Build out our tooling and infrastructure as needed to support product development.
Grow as an engineer. You will receive mentorship from talented engineers and have many opportunities to put that knowledge to use.
Act with the highest personal integrity and ethics. Make decisions in the best interests of our users and team.
You Have
Experience or education relevant to software development. Experience building full-stack applications is a plus. We are a team representing a variety of backgrounds and are open to candidates who were introduced to software from bootcamps or out of school, or are self-taught.
Experience with (or a desire to learn) ClojureScript, React, modern cross-browser HTML5/CSS, and Node.js.
Passion for company culture, team building, and the future of work — and the role technology can and should play.
A sense of humor — we take our work seriously, but that doesn't stop us from laughing and having fun.
What We Offer
Compensation package includes both salary and equity
Medical, vision, and dental insurance benefits including 50% coverage for dependents
Unlimited PTO with mandatory days off
401(k)
Flexible, remote-first work environment
In-person company retreats throughout the year
Please mention that you found the job at ClojureJobboard.com
Apply now!