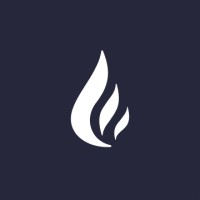 Clojure Developer

at Nitor
🇫🇮

Finland

›

Helsinki
(Posted May 25 2022)
Please mention that you found the job at ClojureJobboard.com
Apply now!
Job description
Locations: Helsinki, Tampere, Turku
Do you want to write sustainable digital development in Clojure? If so, then we would like you to join the Clojurists of Nitor.
What we look for
You have Clojure experience under your belt, production code or other significant projects. Or maybe you are an experienced functional developer or Lisper that would like to work with Clojure in the future. If so, then we would like you to join the Clojurists of Nitor. We expect you to have a good general understanding of software development with a few areas of mastery. All kinds of experience comes useful, from backends to frontends, from design to testing and human skills to operations. Most of our clients speak Finnish. So knowing that language as well is a definite plus.
Who we are
We are talented developers who improve our ways of working, adopt new tools as is useful and achieve great results with small teams. We ship modern, cloud-native solutions to the core business problems of our clients that have to live with the realities of the legacy world.
Our customers are important to us, and Nitor has the highest customer satisfaction among IT companies in Finland according to Onway (study of 148 companies, highest score ever). We do Sustainable Digital Development and we give our deliverables a lifetime warranty. Thus Lisp is an excellent choice for both us and the future.
As Nitoreans we have an exceptional amount of freedom and with it comes also a lot of responsibility. You will not be left alone but will be supported by your excellent colleagues. You will not be forced to fit, but have complete control over your career as you see fit. We hope you have fresh ideas so that we can refactor our culture to be even better.
Benefits
You do not have to be a ready and complete package, as we invest in you in many ways, such as giving you 10% of your working hours as quality time to develop yourself and Nitor. That is in addition to a minimum of a week of paid training a year. You get to participate in DevDays, Code and Design Camps, internal lightning talks and strategic discussions. You also do not have to spend your own time writing open source code, but are paid to do it.
We are not only lean and bureaucracy free, but a creative environment of friendly intellectuals who try to learn from their mistakes. We work during the regular working hours, so we can enjoy life too.
Please mention that you found the job at ClojureJobboard.com
Apply now!