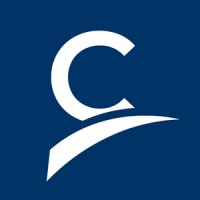 Clojure/Datomic Developer

at Concentrix Catalyst
Remote

› 🇺🇸 100% remote position (in the US)
(Posted Apr 12 2022)
Please mention that you found the job at ClojureJobboard.com
Apply now!
Job description
Concentrix Catalyst is the experience design and engineering team of Concentrix, a leading global solutions company that reimagines everything CX through strategy, talent and technology. We combine human-centered design, powerful data and strong tech to accelerate CX transformation at scale.
The Catalyst Team is seeking a Software Engineer to join our full-time team as full-time employee.
As a Software Engineer you are responsible for providing technical expertise in delivering highly scalable, distributed multi-tenant enterprise class software solutions. This includes responsibility for the entire application lifecycle from research and design to technical support of the products once deployed. You will be responsible for mentoring your team to cultivate and sustain industry leading technical expertise and professionalism. As a Software Engineer you will help solve complicated problems on a diverse set of solutions, while being accountable to leadership for delivery on time, with high quality, and in adherence with organizational standards. Producing high quality solutions is critical!
Concentrix Catalyst is open to remote locations, excluding Colorado.
Responsibilities
Duties & Responsibilities:
Design, code, test and maintain enterprise software solutions.
Adhere to, and help others adhere to symplr's coding standards, Quality Management System, and architectural guidelines.
Work productively in an agile SDLC environment, assisting the team and supporting group goals.
Demonstrates clear solution thinking and adherence to quality by creating code comments, documentation, diagrams, and maintainable, testable code.
Determines operational feasibility by evaluating analysis, problem definition, requirements, solution development, and proposed solutions.
Communicate in a professional manner when interacting with co-workers and customers.
Work closely with stakeholders such as Architects, Quality Engineers, and Product Management.
Participate in internal and external design and technical reviews, as required.
Other duties as assigned.
Qualifications
Skillset:
Clojure / ClojureScript / Datomic / Datalog
Azure DevOps / Confluence / Microsoft Teams
GitHub / AWS / Kubernetes / Jenkins
Front-end: React / Reagent / Re-frame / Bootstrap / Hiccup
Must Have:
Clojure experience (At least 2 years)
Experience working in Agile scrum teams
RDMBS experience in a development environment
Experience with DevOps desired (CI/CT/CD)
Strong Functional Programming paradigm architecture, design and implementation skills
Working knowledge of Datomic, graph, and relational database design concepts
Strong understanding of web technologies
Working knowledge of AWS services
Skills Required:
A strong desire and passion for learning new technologies and skills.
Excellent time management, resource organization and priority establishment skills, and the ability to multi-task in a fast-paced environment.
Ability to work within a team and independently with moderate supervision.
Knowledge of object-orientated analysis and design, software design patterns, and modern language coding principles.
Knowledge of unit testing framework and techniques.
Please mention that you found the job at ClojureJobboard.com
Apply now!