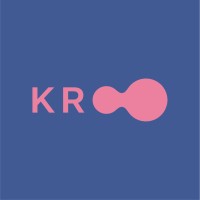 Technical Lead

at Kroo
🇬🇧

United Kingdom

›

London
(Posted Apr 9 2022)
Please mention that you found the job at ClojureJobboard.com
Apply now!
Do they allow remote work?
Remote work is possible, see the description below for more information.
Job description
What We're All About at Kroo
We're creating the world's most social bank and improving people's relationship with money for good. Our mission is to remove the stress and social awkwardness that money creates, allowing people to freely enjoy their lives in a connected and meaningful way. We're building a bank that's better for customers, their friends, and the planet.
Here at Kroo, doing what is right is in our DNA. We act with integrity, transparency and honesty. We think big, dream big, and relentlessly pursue our goals. We like to be bold, break new ground, and we never stop learning. But most importantly, we are on this journey together.
How You'll Contribute
Reporting into the Chief Technology Officer, you'll be embedded in one of our multidisciplinary Product Squads and will:
Provide day-to-day technical leadership for the squad.
Make architectural decisions in collaboration with the CTO and Developers.
Manage, develop and coach the Developers in your squad to enable their growth.
Help drive the product vision and manage stakeholder expectations along the way.
Implement new features and deploy them to customers on an ongoing basis.
Work across the whole development lifecycle (discovery, delivery, testing, releasing, supporting and maintaining) using an agile delivery methodology.
Work in a cross functional team (Product Owners, UI / UX, Designers and Developers) in a highly collaborative environment where you will also speak to our users and often work together to solve problems.
Help the team champion software quality while being pragmatic.
Work in a collaborative, transparent, non-hierarchical and ego-free culture.
You'll get to work with a variety of new and interesting technology:
We mainly use the following tools and technology but you don't need to have experience with all of them. Many of us didn't when we joined! Our focus is always on finding the right technology for the job, if you're willing to learn, we are interested in speaking with you.
Clojure to write our backend microservices (please apply if you have experience with any Functional Programming language)
React Native and Redux for our mobile applications
Kafka for our asynchronous message queue
AWS for our infrastructure
Docker to run our services
Terraform for our infrastructure provisioning and deployment
We regularly contribute to Open Source libraries and encourage our Developers to suggest new technology that can add value to building a bank. We have an agile delivery culture and value a DevOps mindset to overall accountability.
Requirements
About You
You have experience in defining and leading the work of other Developers.
You've led a cross functional squad, partnering closely with a Product Manager.
You're confident when it comes to making architectural decisions and presenting your views on technology decisions and choices.
You are passionate about managing, developing and coaching people.
You want to work in a product focused team that thinks about customers and user behaviour and builds sublime experiences for them.
You enjoy leading and facilitating workshops with business and technical teams to foster alignment.
You have experience deploying to cloud based infrastructure like AWS or similar.
You want to deliver a product using the principles of Hypothesis Driven Development.
You have experience working with microservices.
You'd like to develop with mobile first design principles and build cross-platform Android and iOS applications with React Native.
You'd like to be part of building an inclusive and diverse culture in which everyone can succeed.
Benefits
What We Offer
A day off during the week of your birthday
33 days holiday (8 bank holidays + an additional 25)
An employer-supported volunteer program (up to 4 hours/month)
Personal Health days
Access to the Spill mental health support service
A workplace pension with a 3% employer contribution
After 1 year, access to £500 from the Kroo Learning Fund for career-related L&D
All the equipment you need to work remotely effectively, with a Macbook Pro as standard
Access to our modern, bustling office in Holborn, Central London, includes a full gym.
High degree of autonomy with support from an experienced and supportive team
Room to grow and excel within a fast-paced, high grow growing start-up
An ethically conscious company that is truly trying to change what's most broken about the industry
Office/remote working
Currently, the majority of Kroo is working fully remotely. Working remotely has changed many of our lives for the better and we are behind continuing the benefits of flexibility once restrictions are lifted. At the same time, we have a beautiful office in Holborn, which, when used for the right things, can be a useful and powerful tool. Currently we see a blended model of working 1-2 days a week in the office, so candidates that are able to travel in occasionally are the best fit for our current working practices.
Diversity
We are firmly committed to creating and maintaining a diverse and inclusive workplace in which all employees are valued, respected, safe, supported, and listened to without judgment or prejudice. These principles apply to all, regardless of race or ethnicity, age, gender, gender identity or expression, national origin, sexual orientation, mental or physical ability, religion, appearance, political beliefs, educational background, class, and position or tenure within the company. Diversity, Equity, and Inclusion are central to the direction we take at Kroo, and are considered across all aspects of our business.
Please mention that you found the job at ClojureJobboard.com
Apply now!