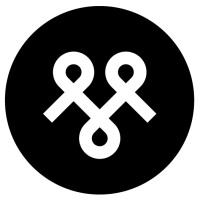 Staff Software Engineer

at Ladder
🇺🇸

United States

›

California

›

Palo Alto
(Posted Mar 30 2022)
Please mention that you found the job at ClojureJobboard.com
Apply now!
Do they allow remote work?
Remote work is possible, see the description below for more information.
Job description
Want to work on something that matters? Ladder is life insurance built to be instant, simple, and smart. Life insurance is a fundamentally good product for families and communities. Unfortunately, the traditional life insurance process is unnecessarily burdensome, involving in-person meetings with agents, physical paperwork, and 6-8 weeks of waiting. This outdated process has resulted in a $16 trillion coverage gap in the United States.
We are a growing team of innovators going after this huge market by putting the user at the center of product design. We've combined a dead-simple, online application with automatic, real-time underwriting to make instant decisions and provide on-the-spot coverage.
We're looking for engineers who are excited to help us reimagine what life insurance can be.
You may be a great fit even if you don't meet some or all of the following bullet points. We'd love to meet you and hear about your unique skillset!
You will:
Implement full-stack features that directly impact the business
Collaborate closely with engineers, designers, and product managers
Quickly build ownership over major parts of our codebase
Explore data to provide insights into our product and business
You may be a good fit if you have...
Previous experience working on production web applications
Excellent communication skills, especially in a remote context
Familiarity or experience with our tech stack
Interest in reimagining consumer financial services
Our engineering values
Ask Why? When you are invited to solve a problem ask "why?". Ask questions. Make sure you understand what it is we are trying to achieve with the code you write. Pull in data before and after. Think critically instead of checking boxes on a github ticket. You'll figure out ways of doing things better and become a more useful member of our engineering, product, and design organization.
End to End Ownership - Engineers solve problems. They do whatever it takes to make sure the problem is solved. Developers write the best code when they fully internalize all the externalities of their code. We want to route all the good and bad things that result from your code back to you to help you learn. When writing code it's good to be thinking about how you will test, deploy, verify, monitor, and evolve it in future iterations with new requirements. Engineers are capable of learning the tools they need to get the job done. Frontend, Backend, Data, ML, Native - whatever. It's all in 1 repo and 1 programming language - go make it happen.
Blameless - It's important to ship code frequently. It's important to make that process fast and safe. When deploying causes things to break, we tend towards solutions that improve the process rather than telling people to "be careful" (that can lead to low velocity). More generally, it's day 1, our biggest opportunities are ahead of us, let's learn as much as we can now so it will benefit us more down the road when we are at a larger scale.3rd time the charm - We are building the life insurance company of the future. Instead of burying ourselves in paperwork - let's automate repetitive tasks but only after doing them 3+ times so we understand them and know it's an important recurring problem.
Bias for Action - (credit: Amazon) Speed matters in business. Many decisions and actions are reversible and do not need extensive study. We value calculated risk taking.Dive Deep - (credit: Amazon) Leaders operate at all levels, stay connected to the details, audit frequently, and are skeptical when metrics and anecdote differ. No task is beneath them.
Responsibilites:
Design, develop, deploy, and maintain services, systems, and user-facing applications helping thousands attain life insurance
Conceive of and implement new features to help connect consumers with life insurance
Continually improve code quality, performance and reliabilities
Technologies
While it's great if you're already familiar with some of these, we strongly believe that general technical proficiency is more important than knowledge of specific technologies. If the role sounds interesting, please apply even if you don't know any of these technologies!
Frontend: Clojurescript, React, GraphQL
Backend: Clojure, JVM
Infrastructure: Kafka, Docker, Kubernetes, Packer, Terraform, AWS
Data: BigQuery, Tableau, BEAM
What we offer
One of Fortune's Best Workplaces in 2020 and 2021
401k with matching
Extended option exercise
Fitness reimbursement
Stipend for remote work
Unmetered paid vacation
Please mention that you found the job at ClojureJobboard.com
Apply now!