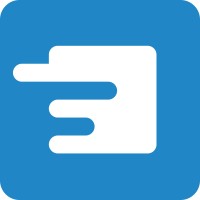 Senior Clojure Developer

at Fluent
Remote

› 🌐 Worldwide, 100% remote position
(Posted Mar 14 2022)
Job description
Who we are
In short:
We're looking for Clojure devs who love technical challenges and have a positive outlook on life 🙏🏻
Our workflow is Shape Up-inspired and our core values are #AMP
Tech stack: Clojure(script), Re-frame, Crux DB, AWS
HQ at Norrsken House in Stockholm, Sweden
100% Remote First® 💪💪💪
We're looking for Clojure devs who love technical challenges and have a positive outlook on life 🙏🏻
We're roaming mother Earth and cyberspace for experienced Clojure superstars to join us at Fluent. You would become part of the core team (currently 10 people) that's building the next generation of co-creation workspaces – improving communication between people and organisations, and helping to build a better world.
What are we building?
Think Roam + Notion + Airtable and you get a pretty good indication of where we're heading. Add automations (workflows) and integrations on top of that, and you're even closer. Sounds like a dream tool? Come help make it reality 🙏🏻
Fluent puts a highly flexible UI on top of a graph database and tying it all together with automations and integrations, making the data come to life inside Fluent and also communicating with the outside world. We let organisations and groups of people tailor-fit their custom data models and interaction needs to exactly how they want to work in their projects. Fluent also enables easy sharing of data with others within the same system. One of the goals of our platform is to remove the feeling of data silos that many other tools have – we want to let the data be free, to make love ❤️
We think Shape Up is a great baseline process, and have gradually been moving in that direction since our start in late 2019. A related philosophy that we subscribe to heavily as well is "AMP": Autonomy, Mastery, and Purpose (here's a great video on that topic: https://www.youtube.com/watch?v=u6XAPnuFjJc)
Btw, we're in good financial shape. We'll disclose more details on that when we chat 👍
Who are you?
You're used to a lean remote-first team workflow and have many years of full-stack Clojure(script) competency, preferably with an extra passion for either frontend/UX or backend/devops. You enjoy taking on technical challenges, and thinking holistically with both the right and left hemispheres. Life is something you enjoy both at work and away, and you have a positive take on life which lifts others up when times are tough 🙌🏻
If this sounds remotely (😅) like you, apply right now and tell us why! 🚀
Please mention that you found the job at ClojureJobboard.com
Apply now!