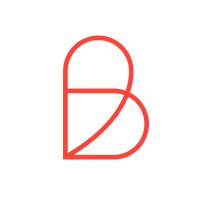 Senior Clojure Developer

at Billie
🇩🇪

Germany

›

Berlin
(Posted Mar 11 2022)
Please mention that you found the job at ClojureJobboard.com
Apply now!
Job description
Hi! We are Billie, the leading provider of "Buy Now, Pay Later" (BNPL) payment methods for businesses, offering B2B companies innovative digital payment services and modern checkout solutions. We are here to transform and upgrade the operating system of B2B Payments. Thus, we enable businesses to pay and get paid on their own terms, having the same frictionless and flexible experience as consumers are used to nowadays. To do so, our solutions are based on proprietary, machine-learning-supported risk models, fully digitized processes and a highly scalable tech platform. This makes us a deep-tech company building financial products, not the other way around. We love building simple and elegant solutions and we strive for automation and scalability. Our vision to create new freedom through innovation has attracted exciting strategic partners and highly experienced investors, making us join forces with Klarna and securing an outstanding $100 million Series C funding round nearly quadrupling our previous valuation. Our investors include VCs such as Dawn Capital, Creandum, Picus and SpeedInvest.
Join us to create the future of B2B payments!
ABOUT THE ROLE:
As a developer in the Anti-fraud Unit at Billie, you will work on the infrastructure powering our first line of defence: our real-time anti-fraud models. You will create and manage the services that provide and transform data, store results and smoothly serve our models in production. You will work alongside data scientists, fraud analysts and fraud labellers and the broader engineering teams at Billie. Alongside these tasks you will develop and improve our internal data science tools and libraries and constantly improve the performance and quality of internal, data-driven processes. You will enjoy a high-degree of ownership and responsibility.
WHO WE ARE LOOKING FOR:
5+ years experience as a backend engineer or a combination of backend engineer and data engineer or similar roles
2+ years experience as a Clojure developer
Strong experience with SQL (we use MySQL and Snowflake)
Experience with Docker
Experience with microservice architecture
Experience with serverless architecture (Lambda, DynamoDB)
Enthusiasm to work in a fast-paced environment, willingness to learn and to be challenged with a strong drive to succeed
You have the ability and interest to learn new technologies and methods
NICE TO HAVE:
You have worked with data scientists and understand the lifecycle of machine learning models
You have some experience with R, or a willingness to learn
You have experience with Tailwind CSS and HTMX (or similar server-side rendering frameworks), or a willingness to learn
You have experience with anti-fraud services
WHAT WE OFFER YOU:
Flexible work hours and trust in your ability to deliver, empowering you to take control of your work-life balance.
Up to 6 weeks per year of "Workation".
One of the best Virtual Shares Incentive Programs in the market, so that everyone at Billie is invested in our success.
Freedom to balance working from home and the office according to you and your team's needs. No restrictions, only guidelines and a flexibility-first approach.
Our "Catch a Ride with Billie" program gives you a big discount on the Monthly Public Transport pass in Berlin.
A yearly development budget to broaden your skill set and horizons. We also offer free German group classes with your colleagues.
An English-speaking, multicultural team with more than 35 nationalities from all continents represented in our staff.
A one-time relocation bonus if you join us in Berlin.
A great office space near Checkpoint Charlie with free gym access, healthy snacks and cereals, fruit, coffee, soda, and beer.
Billie offers you the opportunity to be a part of one of the fastest-growing Fintech startups in Europe following the mission to innovate to create new freedom for businesses of all sizes. Our combined decades of experience in B2B Financing and Payments in a market thirsty for innovation and change make this a fantastic possibility to get into the most dynamic space in tech.
Join an international team of talented, passionate people where drive and merit matter. We work in nimble, cross-functional teams with open communication lines across the company. You'll be surrounded by smart people from a wide variety of backgrounds from which you can learn and that want to learn from you.
Please mention that you found the job at ClojureJobboard.com
Apply now!