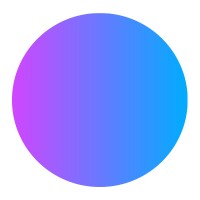 Clojure Front-End UI/UX Engineer

at Doctor Evidence
🇺🇸

United States

›

California

›

Santa Monica
(Posted Sep 22 2022)
Please mention that you found the job at ClojureJobboard.com
Apply now!
Do they allow remote work?
Remote work is possible, see the description below for more information.
Job description
Location: 100% Remote
Doctor Evidence builds solutions used by doctors, educators, scientists, researchers, biomedical informaticians and manufacturers that enable enormous advances for the improvement of human health, including COVID-19 research. DRE offers a fast-paced, pioneering environment, dedicated to serving our clients as well as improving our society for example through our membership of the Trinity Challenge. Our goal is to build an ambitious and energized team, committed to our mission and focused on implementing the latest technology according to the highest standards, but balanced with a respectful, nourishing work environment and lifestyle.
DOC Search:
DOC Search™ is a specialized medical search engine that is built on advanced artificial intelligence technology and calibrated with over 15-years of large proprietary data training sets curated from over 80-million data elements from over a hundred thousand digital study groups. Our database currently contains more than 33 million items, generating 1.1 million concepts and 2.6 million terms. DOC Search™ exhaustively searches all the global literature derived from continuous indexing of PubMed, ClinicalTrials.gov, DailyMed, EPAR, WHO-ICTRP and individually selected global health-related RSS feeds. DOC Search™ is used to generate comprehensive insights in real-time from global medical literature and data. The system enables users to quickly mine scientific literature for answering medical questions and discovering related concepts in the literature for landscape analysis, including KOL profiling.
Position:
We are looking for an experienced Front-End Engineer to contribute to the next generation of our applications. You should have a good eye for design and detail, and an aptitude for tackling user interface and workflow challenges unique to big data analyses and complex scientific workflows.
Your teammates are in Europe, but most of the stakeholders are in the USA.
As a Front-End engineer, you will be working on the front-end development of the client application and user interface. You will work closely with our scientific product leads, bioinformaticians, Machine Learning experts and back end developers on developing tools and visualizations that support large-scale, sophisticated data analysis and interpretation. You will take a leading role to help shape the UI look, design, and feel of our applications.
A good fit would be a developer who can execute quickly while still following best practices and who thrives on new technology and has an avid interest in bioinformatics and big data. You will be expected to help make decisions on and implement design, behavior, functionality, and styling of our applications. Experience with healthcare, bioinformatics or life sciences is nice to have, not required, but experience building web-based user interfaces and applications with complex, data-driven visualizations is a must.
And be forewarned: This a challenging domain. We are not building standard, run-of-the-mill React or Angular applications. Our applications are built using substantial innovative custom technology to accomplish unique on-the-fly statistical and AI analysis of massive amounts of research data. It requires understanding of direct browser APIs to achieve necessary scalability and performance requirements. But you will have the opportunity to make meaningful contributions and innovations in an emerging field of technology.
Skills & requirements
Technical Requirements:
Strong attention to detail and visual design; please expect to share examples of previous work.
Exceptional CSS, HTML, and JavaScript skills.
Experience with Clojure(script)
Easily choose or write the best algorithm for consuming large, dynamic data sets.
Experience designing beautiful web applications.
Familiarity with modern development workflows and release cycles, using Agile-like methodologies.
Comfortable with Git and modern JS development tools.
Experience Requirements
You have strong communication skills and willingness to ask questions. We do not write implementation specs for you; you will have a business problem to solve and are expected to understand and explore the space of design alternatives to come up with a solution. Questions will occur and it is important that you be comfortable asking them and chasing down answers.
You have extensive experience with web development, having done one or more substantial client/server applications.
You can take any documented API and immediately begin building client-side functionality.
You've done enough projects to identify what's missing or unworkable in a wireframe or high-level set of design requirements and have the basic design and UX chops to improvise when necessary.
You know how to optimize website resources and front-end performance for data heavy JavaScript apps.
You are well-versed in the classic front-end skills as well — you know your selectors, semantic tags, and cross-browser development.
Bonus
Experience with Reagent and Re-Frame
Experience with visualization frameworks: D3 or similar
Please mention that you found the job at ClojureJobboard.com
Apply now!